Health Highlights: Nov. 14, 2011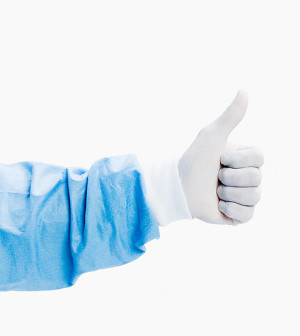 Here are some of the latest health and medical news developments, compiled by the editors of HealthDay:
New U.S. Job Creation Program Linked to Health Care Law
A new job creation plan tied to the nation's health care law was announced Monday by the Obama administration.
The Department of Health and Human Services will provide up to $1 billion over three years to create jobs in local programs that use innovation to improve health care, the Associated Press reported.
Beginning next spring, the Health Care Innovation Challenge will award grants ranging from $1 million to $30 million to organizations such as hospitals, local government agencies and nonprofits, HHS Secretary Kathleen Sebelius said.
The money will come from the health care law but is part of the Obama administration's job creation initiative called "We Can't Wait," the AP reported.
—–
Diabetes Could Affect 10% of Adults Worldwide by 2030: Report
One in 10 adults, or 522 million people, worldwide could have diabetes by 2030, according to a report issued Monday by the International Diabetes Federation.
The group also said the number of cases of diabetes in Africa could rise by 90 percent over the next 20 years, the Associated Press reported.
The projected global number of diabetes cases in 2030 is based on factors such as aging and demographic changes. But it may be a conservative estimate because it does not include the impact of rising obesity rates, the federation said.
Currently, about 346 million people worldwide have diabetes, according to the World Health Organization.
—–
Rising Number of U.S. Newborns Addicted to Pain Drugs
Newborn addiction to prescription painkillers is a growing problem in the United States, according to health experts and authorities.
The babies are innocent victims of their mothers' addictions to powerful narcotics such as Vicodin and OxyContin, USA Today reported.
There is no national data on the number of babies who go through withdrawal after birth, but some reports suggest that the number of addicted newborns has increased two or three times or more over the past decade.
Florida is the hub of the illicit prescription drug trade in the United States, and the number of newborns in that state with withdrawal syndrome rose from 354 in 2006 to 1,374 in 2010, according to the Florida Agency for Health Care Administration, USA Today reported.
An American Academy of Pediatrics committee was convened this year to revise treatment guidelines for newborns with withdrawal syndrome. The guidelines are scheduled to be published in 2012.
—–
Pfizer Tries to Delay Sales of Generic Lipitor: Report
Drug company Pfizer and pharmacy benefit companies appear to be working together to impede prescriptions for a generic version of Pfizer's Lipitor cholesterol drug, The New York Times reported.
The generic version of Lipitor will become available Dec. 1, when Pfizer's patent for the drug expires. But letters have been sent to many pharmacists asking them to keep filling prescriptions with the more expensive Lipitor for six months, the newspaper said.
A letter from pharmacy benefit manager Catalyst Rx indicates that Pfizer will provide large discounts for benefit managers that block the use of generic versions of Lipitor, The Times reported. This is the first time the letters have been made public.
"I'm stunned," said Geoffrey F. Joyce, an associate professor of pharmaceutical economics and a health policy expert at the University of Southern California, after reviewing the letters.
"This is just an egregious case. Clearly there's been some negotiation between Pfizer and the large P.B.M.s saying we're going to make this cost-beneficial to them, but the plan sponsors are going to eat it," he told the Times.
Raymond F. Kerins, a Pfizer vice president and spokesman, said in a statement Friday that the company was committed to supporting continued access to Lipitor for patients. He declined to answer further questions Friday afternoon, the Times reported.
—–
Co-Founder of Pink Ribbon Campaign Dies
One of the creators of the pink ribbon campaign for breast cancer awareness died Saturday from complications of ovarian cancer.
Evelyn Lauder, 75, had a long career as an executive at the Estee Lauder beauty products company. She was diagnosed with cancer in 2007 but continued to appear at cancer awareness events worldwide. She died at her Manhattan home, the Associated Press reported.
Lauder and her friend Alexandra Penney, former editor-in-chief of Self magazine, created the pink ribbon campaign in 1992. The campaign started small but grew to include fund-raising products, U.S. congressional designation of October as breast cancer awareness month and $330 million in donations to the Breast Cancer Research Foundation.
The foundation money helped create the Evelyn H. Lauder Breast Center that opened in 2009 at Memorial Sloan-Kettering Cancer Center in New York City, the AP reported.
​