Health Highlights: Nov. 13, 2009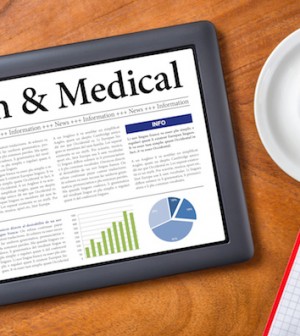 Here are some of the latest health and medical news developments, compiled by editors of HealthDay:
FDA Warns of Steel Particles in Genzyme Drugs
Doctors should watch out for bits of steel, rubber and fiber in five drugs made by Genzyme Corp., the U.S. Food and Drug Administration warned Friday.
The FDA said contaminants were believed to be in less than 1 percent of the drugs, and that it had received no reports of adverse events, Dow Jones reported. The medicines are Cerezyme, Fabrazyme, Myozyme, Aldurazyme and Thyrogen.
The drugs, used to treat rare diseases, will remain on the market because few alternative treatments exist, the FDA said. In explaining the decision, the agency said it "carefully considered the potential for serious adverse events from foreign particle contamination," Dow Jones said. But the FDA said it is "acutely aware of the critical need for patients to have continued access to these important products."
Quality reports submitted by Genzyme alerted the FDA to the problem. Possible adverse effects could include damage to blood vessels or anaphylactic and allergic reactions, the agency said.
Medical personnel should carefully examine the products, which come in liquid and powder form, Dow Jones said
Anyone noticing a problem with drugs should call the agency at 1-800-FDA-1088, report problems via fax at 1-800-FDA-0178 or fill out a form online at: http://www.fda.gov/medwatch/report/hcp.htm.
—–
Disease Prevention Important to Americans: Poll
Nearly three-quarters (71 percent) of Americans favor increased spending on disease prevention, and 70 percent believe investing in prevention will save, rather than cost, money, according to a national poll released Friday by Trust for America's Health and the Robert Wood Johnson Foundation.
The findings from the survey of 1,008 respondents shows that disease prevention is one of the most popular components of health reform, according to the groups.
"This poll shows that Americans strongly favor specific proposals that focus on keeping Americans healthier in the first place instead of only treating them after theyve become sick," Jeff Levi, executive director of TFAH, said in a news release.
"Investing in proven prevention programs and policy changes that make it easier for all Americans to make healthier choices is essential for building a healthier America, Risa Lavizzo-Mourey, president and CEO of the Robert Wood Johnson Foundation, said in the release.
Among the other poll findings:
82 percent of respondents support a proposal to ensure that public health workers are well- trained, have up-to-date laboratories and are adequately equipped to communicate with the public about health threats.
72 percent support creation of a public health investment fund that would dedicate annual funding to prevention, including improving nutrition and physical activity in schools and communities, expanding access to immunizations, and testing new approaches to staying healthy so people can make informed decisions about how to be healthy and prevent disease.
58 percent of respondents back establishment of an independent preventive services task force to review scientific evidence and cost-effectiveness of prevention programs, recommend ways to improve prevention programs, and provide local community health services with key information to help people make healthier choices.
—–
Foodborne Illnesses Can Cause Long-Term Problems
Foodborne infections can have long-lasting health effects that can be as serious as kidney failure, paralysis, seizure, mental disability or death, according to the Center for Foodborne Illness Research & Prevention.
Children are especially at risk because their developing immune systems don't have the same ability as adult immune systems to fight foodborne pathogens. In addition, children's stomachs don't produce the same volume of acids as adult digestive systems, the Los Angeles Times reported.
It's believed that the long-term effects of foodborne infections cause more disability, doctor visits and hospitalizations than the immediate symptoms, such as stomach cramps and bloody diarrhea.
In a report released Thursday, the Center for Foodborne Illness Research & Prevention listed the main causes of foodborne illness in the United States and the possible long-term effects:
Salmonella: arthritis, eye irritation and painful urination.
Campylobacter: paralysis, arthritis.
E. coli O157:H7: kidney problems, including kidney failure, high blood pressure, gallstones, irritable bowel syndrome, narrowed gastrointestinal passages and neurological problems, such as seizures.
Listeria monocytogenes: miscarriage, premature infant death or stillbirth in pregnant women. Surviving infants may have mental retardation, hearing loss or brain damage. In adults, listeriosis can cause cardiorespiratory failure and neurological problems, such as seizures and impaired consciousness.
—–
Texting Linked to Shoulder Pain: Study
Too much text-messaging may cause shoulder damage, say U.S. researchers who determined the association is stronger in males than in females.
The study of 138 college students found a link between higher numbers of text messages and shoulder discomfort, the Los Angeles Times reported.
More research is needed, but it may be wise to monitor musculoskeletal symptoms among people who spend a lot of time using hand-held devices, said study lead author Judith Gold, an assistant professor of epidemiology at the College of Health Professions and Social Work at Temple University in Philadelphia, and colleagues.
"Looking around our campus, you see every student on their cellphones, typing away," Gold said in a news release, the Times reported. "It's the age group that texts the most, so it's important to know what the health effects may be to learn whether it will cause long-term damage."
The study was presented at the annual meeting of the American Public Health Association.
—–
FDA Can't Expect All Drug Risk Info in Web Ads: Experts
The U.S. Food and Drug Administration can't expect online drug ads to contain all the required risk information, drug and advertising experts said at an FDA meeting Thursday.
The two-day (Thursday and Friday) session, convened by the FDA in order to get input on how it should regulate drug ads on the Internet, has attracted several hundred drug, advertising and social media specialists, Dow Jones Newswires reported.
The drug industry lobby group Pharmaceutical Research and Manufacturers of America suggested that the FDA create a universal logo that would indicate a Web site displays accurate information about drug risks.
But some at the meeting questioned how the FDA could guarantee the accuracy of information when Web sites are often updated daily or even hourly, Dow Jones reported.
It's believed the FDA won't release any drug industry Web ad guidelines or regulations for at least a year.
​