Health Highlights: Nov. 12, 2010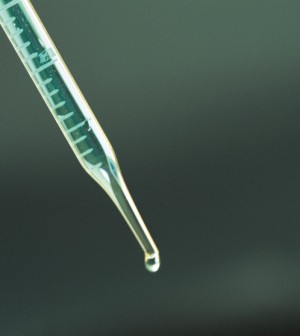 Here are some of the latest health and medical news developments, compiled by the editors of HealthDay:
Florida Dengue Fever Case Confirmed
The first locally-acquired case of dengue fever since the 1950s has been confirmed in Florida's Miami-Dade County, say health officials.
They said the mosquito-borne disease was diagnosed in a man who has not traveled outside the county for more than two weeks. He was briefly hospitalized but has made a full recovery, FoxNews.com reported.
It's not known where the man was infected with the virus. It's a different strain than the one that's caused a number of dengue fever cases in Key West and one in Broward County.
Dengue infection occurs in about 100 million people worldwide each year, mostly in the tropics and subtropics. Symptoms include fever, headache, joint and muscle pain, and rash, FoxNews.com reported.
—–
Jane Fonda 'Fine' After Breast Tumor Removal
Jane Fonda says she is cancer-free after undergoing a procedure a few days ago to remove a breast tumor.
The 72-year-old actress and fitness promoter told Entertainment Tonight that the tumor was found a few weeks ago during a routine checkup, CBS News reported.
"Fonda wants all of her fans to know that she is 'fine' and is out promoting her newest fitness DVDs," said an ET news release.
—–
U.N. Requests $164 Million for Haiti Cholera Epidemic
The United Nations said Friday that it needs $164 million to combat the cholera epidemic in Haiti.
The money will be used for additional doctors, medicine and water purification equipment to treat up to 200,000 people, the Associated Press reported.
The money is needed as soon as possible or "all our efforts can be outrun by this epidemic," Elisabeth Byrs, a spokeswoman for the U.N. humanitarian office told reporters in Geneva.
Since the outbreak began last month, there have been more than 11,000 cases and at least 724 deaths. The epidemic isn't likely to end soon, the World Health Organization said Friday, the AP reported.
—–
Mutant Mosquitoes Used to Fight Dengue Fever
A project in the Cayman Islands is testing whether genetically modified mosquitoes can be used to fight dengue fever.
British scientists created sterile male mosquitoes and from May to October released three million of the altered males to mate with female mosquitoes, which bit people and spread diseases, the Associated Press reported.
By August, the mosquito population in the targeted area was 80 percent lower than in a neighboring area where no sterile males were released.
"This test in the Cayman Islands could be a big step forward," said Andrew Read, a professor of biology and entomology at Pennsylvania State University, told the AP.
"Anything that could selectively remove insects transmitting really nasty diseases would be very helpful," added Read, who was not involved in the project.
There is no vaccine or treatment for the potentially fatal disease, which can cause fever, muscle and joint pain, and hemorrhagic bleeding. There are at least 50 million cases of dengue fever worldwide each year, according to the World Health Organization.
—–
San Francisco Mayor Will Veto Ban on Fast-Food Meal Toys
The mayor of San Francisco says he'll veto a new law that bans toys with fast-food meals, but his action is meaningless because the city's board of supervisors has the votes it needs to override the veto.
Mayor Gavin Newsom's office said he'll hold an event at an elementary school Friday afternoon. Along with the veto, he'll release a report outlining the city's efforts to fight childhood obesity, CNN reported.
Under the new law, toys are only allowed with meals that meet certain nutritional standards.
"This is a simple and modest policy that holds fast food accountable," said Supervisor Eric Mar, who initiated the new ordinance, CNN reported.
—–
Caffeinated Alcoholic Drinks Banned in Washington State
A ban on caffeinated alcoholic energy drinks will take effect Nov. 18 in Washington state.
The rule, adopted Wednesday by the state Liquor Control Board, comes after nine Central Washington University students were hospitalized in early October with high blood-alcohol levels after drinking a caffeinated malt liquor product called Four Loko, the Seattle Post-Intelligencer reported.
These "blackout in a can" beverages "are real trouble for our youth," Washington Gov. Chris Gregoire said at a press conference Wednesday.
The sale of caffeinated malt liquors has been restricted in Michigan, Montana, Oklahoma and Utah and New York Senator Chuck Schumer on Wednesday urged officials in his state to ban Four Loko and similar drinks, the Post-Intelligencer reported.
—–
​