Health Highlights: May 27, 2011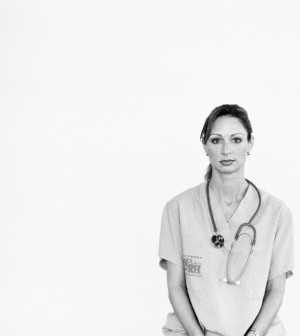 Here are some of the latest health and medical news developments, compiled by the editors of HealthDay:
Experts Question Necessity of Flu Shot for Some This Season
The influenza vaccine for the coming season is a duplicate of that issued to millions of Americans in the 2010-2011 season, so some experts are questioning the need for many young, healthy Americans to get a "repeat" shot, the Associated Press reported.
"For healthy people, it can't be said to be necessary," Dr. Robert Couch, a flu vaccine expert at the Baylor College of Medicine, told the news agency.
Nevertheless, that isn't stopping national health experts from urging that all Americans get the flu shot. Their reasoning: Any vaccine's protective powers can wane over a few months, especially for elderly recipients.
Certainly, there will be no flu vaccine shortage this year: According to the AP, five makers are manufacturing a total of between 166 million and 173 million doses, 6 million more than has ever been produced.
Currently, the U.S. Centers for Disease Control and Prevention recommends that everyone older than 6 months of age get an annual flu shot, with the exception of people with egg allergies or certain rare conditions.
Still, the fact that this season's vaccine is identical in makeup to last year's is giving some experts pause. Some studies suggest that the flu shot can provide protection for more than a year in adults, and perhaps up to three years in children. But other studies have suggested that immunity may drop more quickly and steeply than that.
"Nobody really, really knows," Dr. John Treanor, a flu vaccine researcher at the University of Rochester School of Medicine, told the AP. He and other experts support the CDC's stance.
"The bottom line is, with our current knowledge, we believe it is better to be re-vaccinated. And getting another shot is certainly not going to harm you," Dr. Arnold Monto, an influenza expert at the University of Michigan, told the AP.
—-
Lack of Prenatal Vitamins Tied to Higher Risk of Autism in Offspring
Mothers who did not take vitamins during their pregnancy appear to have a higher risk of having a child with autism, a new study finds.
As reported by UPI, the study involved about 700 California families with children between the ages of 2 and 5 with or without autism. Women were asked in a phone interview if they took prenatal vitamins, multivitamins or other supplements in the three months prior to pregnancy, during their pregnancy and during breast-feeding.
"Mothers of children with autism were significantly less likely than those of typically developing children to report having taken prenatal vitamins during the three months before and the first month of pregnancy," lead author Rebecca J. Schmidt, assistant professor at the University of California, Davis, said in a statement, UPI reported.
Women with a particular set of genes placing them at high risk, and who also did not take prenatal vitamins, had an estimated seven times higher risk of having a child with autism compared to women without these genes who did take the vitamins, the study found.
The findings will be published in the July issue of the journal Epidemiology.
—–
Groups Sue FDA to Ban Certain Antibiotics in Animal Feed
A number of environmental and health-advocacy organizations have launched a lawsuit to try and force the U.S. Food and Drug Administration to ban the use of two types of antibiotics in livestock feed, the Wall Street Journal reported on Wednesday.
The groups charge that the widespread use of penicillin and tetracycline antibiotics in animal feed is contributing to bacterial resistance to antibiotics that people use to fight dangerous infections. They say the government has failed to stop the practice.
"Approximately 80 percent of all antibiotics used in the United States today are used in livestock," the groups said in the suit, the Journal reported. "Most of these drugs are not used to treat disease. Instead, they are given to healthy animals in their feed or water, both to promote faster growth and to prevent infections."
According to the newspaper, the FDA said that livestock raised in the United States consumed almost 29 million pounds of antibiotics, with about 74 percent given through the animal's feed.
Groups involved in the suit include the Natural Resources Defense Council, Center for Science in the Public Interest, Food Animal Concerns Trust, Public Citizen, and Union of Concerned Scientists. They filed the suit Wednesday with the U.S. District Court for the Southern District of New York.
Doug Wolf, president of the National Pork Producers Council, called the suit "spurious," the Journal said.
FDA spokeswoman Siobhan Delancey said the agency does not comment on pending litigation.
—–
Most ER Visits for Sports-Related Concussions Involve Kids
More than 80 percent of all emergency room visits for sports-related concussions involve children under the age of 18, a new U.S. government study shows.
In a report released Wednesday, the Agency for Healthcare Research and Quality (AHRQ) found that almost 40,000 youths wound up in the ER and were diagnosed with the condition in 2008 alone.
Those between the ages of 14 and 18 accounted for the lion's share of these head injuries, at 58 percent, while 17 percent were between the ages of 11 and 13 and another 7 percent were aged 6 to 10. The AHRQ researchers also found that 21 percent lost consciousness briefly, while another 12 percent blacked out for a longer period of time.
The good news was that 52 percent of these patients did not lose consciousness, and 95 percent did not have to be admitted to the hospital. Boys represented almost 80 percent of the injuries.
These young patients often wound up receiving care for other injuries, for everything from pulled muscles and sprains to skull fractures.
—–
​