Health Highlights: March 9, 2010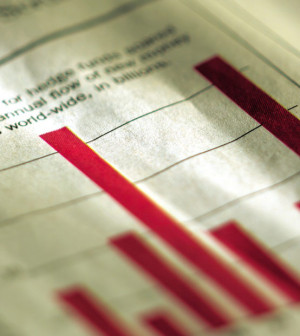 Here are some of the latest health and medical news developments, compiled by the editors of HealthDay:
FDA Panel Gives Blessing to Drug for Rare Lung Disease
A federal advisory committee on Tuesday recommended that an experimental drug be approved to treat a rare but deadly lung disease.
According to the Associated Press, the blessing came despite the fact the studies have produced mixed results on the drug's effectiveness. The medication, known as pirfenidone, is made by InterMune Inc. and would be used to treat idiopathic pulmonary fibrosis. There are currently no approved drugs for the treatment of this debiltating disease, the wire service reported.
The U.S. Food and Drug Administration panel voted 9-3 to recommend approval of pirfenidone. That decision was preceded by a 7-5 vote that the drug provides a "clinically meaningful benefit." Although the FDA is not required to follow the advice of its expert panels, it often does. The agency is scheduled to make a decision by May 4, according to the AP.
"IPF is a fatal disease, and you have to offer your patients hope," said Karen Gottesman, the panel's patient representative. "If this drug can offer your patients even a smidgen of hope, it's worth approving."
In two company-funded studies, Intermune measured the ability of pirfenidone to improve lung function in patients. One showed a 4.4 percent increase in lung strength, while another failed to achieve a significant benefit when compared with a placebo. Typically, the FDA requires two placebo-controlled trials with positive results for approval.
Most panelists agreed the drug's effect was modest and that long-term follow-up would be needed to determine whether it can extend patient survival.
—–
Pet Food Recall Expanded
A recall of Nature's Variety raw, frozen chicken-flavored pet food has been expanded, says the Nebraska-based company.
The pet food is being recalled because it may be contaminated with salmonella, the Associated Press reported. The recall includes six-pound packages of chicken patties, two-pound packages of chicken chubs, and three-pound packages of chicken medallions.
The initial recall included only packages with a best-by date of Nov. 10, 2010. The expanded recall includes packages with best-by dates of Oct. 29 and Nov. 9, 2010, the AP reported.
Salmonella can cause serious infections in young children, the elderly and others with weakened immune systems. Consuming the bacteria can also cause pets to become ill.
—–
Chewing Gum Could Lead To Wrinkles
Chewing gum may cause wrinkles, warn some cosmetic surgeons.
"Many of my patients who are gum chewers have a certain pattern of wrinkles around their mouth. And I think the gum is responsible to some degree for it," Dr. Joel Schlessinger, a dermatologist and cosmetic surgeon in Omaha, Neb., told MSNBC.
There are two possible reasons why chewing gum may contributed to wrinkles, according to experts. First, the repetitive motion of chewing leads to muscle overuse that causes lines and folds around the mouth.
In addition, chewing gum can dislodge dermal fillers injected into people's faces in order to lump out their wrinkles, MSNBC reported.
—–
Alzheimer's Protein May Be Infection Fighter: Study
The protein that plays a major role in Alzheimer's disease may normally help protect the brain against invading bacteria and other microbes, say Harvard University researchers.
In people with Alzheimer's, plaques composed of beta amyloid (A-beta) destroy signals between nerves, resulting in problems such as memory loss and personality changes. It's been believed that A-beta has no real function, but is simply a waste product that's not properly disposed of by the brain.
However, the Harvard team's findings from a series of tests suggest that A-beta is part of what's called the innate immune system, a group of proteins that helps combat infection, The New York Times reported.
This means that Alzheimer's disease could be caused by an overly aggressive brain response to an infection, responses to injuries and inflammation, or the effects of genes that cause higher-than-normal levels of A-beta.
The study appears in the current issue of the journal PLoS One.
Experts say the findings are interesting, but it's not clear whether they'll lead to new ways to prevent or treat Alzheimer's disease, The Times reported.
—–
No Nicotine Spikes While Smoking: Study
Nicotine levels in smokers' brains don't spike after each puff, but instead take a few minutes to peak, says a new study.
It had been believed that a nicotine spike occurred in the brain about seven seconds after each puff. But Duke University researchers used brain scans on volunteers and found that it takes three to five minutes of smoking for maximum nicotine levels to be reached, the Associated Press reported.
The findings may lead to new ways to help people quit smoking, said study author Dr. Jed E. Rose, director of the Duke Center for Nicotine and Smoking Cessation Research.
The study, published online in the journal Proceedings of the National Academy of Sciences, was funded by
tobacco companies Philip Morris USA and Philip Morris International, the AP reported.
—–
Two Flavors of Pringles Chips Recalled
Two types of Pringles chips have been recalled because of concerns about possible Salmonella contamination.
The recall includes the Cheeseburger and Taco Night versions of the chips. Consumers with the products can get replacement coupons or refunds, said Cincinnati-based Procter & Gamble Co., the Associated Press reported.
The company says there have been no reports of illnesses associated with the chips.
This is the latest recall of products that contain flavor-enhancing hydrolyzed vegetable protein made by Basic Food Flavors Inc. of Las Vegas, the AP reported. Salmonella was found on Basic Food's processing equipment, say U.S. officials. Salmonella can cause serious infections in young children, the elderly and others with weakened immune systems.
​