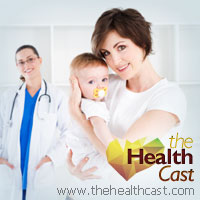 Here are some of the latest health and medical news developments, compiled by the editors of HealthDay:
High Vitamin D Levels Benefit Breast Cancer Patients: Study
High levels of vitamin D improve survival in breast cancer patients, according to a new review.
Researchers analyzed five studies that included thousands of breast cancer patients who were followed for an average of nine years and found that those with high levels of vitamin D in their blood were twice as likely to survive as those with low levels, United Press International reported.
The findings were published in the journal Anticancer Research.
Further studies are needed, but the researchers said their results suggest that adding vitamin D supplements to breast cancer patients' standard care could be beneficial, UPI reported.
—–
Surgeon Who Saved Many Pitchers' Careers Dies at Age 88
The American doctor who saved the careers of many baseball pitchers and other athletes died Thursday in Santa Monica, Calif. at age 88.
Dr. Frank Jobe developed the groundbreaking Tommy John surgery, which was named for the first pitcher who underwent the procedure in 1974.
The surgery involves transplanting an unneeded tendon from the wrist into the elbow, where it functions as a new ligament. The procedure has been used since in thousands of athletes, most of them pitchers, The New York Times reported.
Jobe also developed a new shoulder surgery that reduces trauma to tissue during the procedure. Pitcher Orel Hershiser was the first to undergo the surgery in 1990.
"There are a lot of pitchers in baseball who should celebrate his life and what he did for the game of baseball," Tommy John said in a statement released after Jobe's death, The Times reported.
Copyright © 2022 HealthDay. All rights reserved.