Health Highlights: March 20, 2019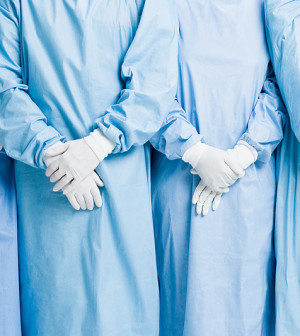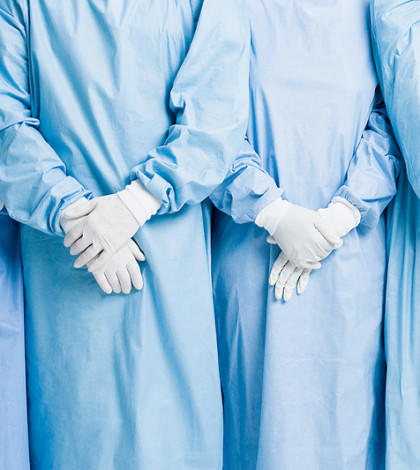 Here are some of the latest health and medical news developments, compiled by the editors of HealthDay:
FDA Takes New Look at Breast Implant Safety
Questions about breast implant safety are getting new attention from the U.S. Food and Drug Administration as thousands of women say their implants cause debilitating joint pain and fatigue.
The claims have long been dismissed by doctors and implant makers, and most consumers believed concerns about breast implant safety had been resolved about a decade ago, The New York Times reported.
Millions of women have breast implants, which are silicone sacs filled with either salt water or silicone gel. The implants are used for cosmetic breast enlargement or to rebuild breasts after surgical removal due to breast cancer.
On Tuesday, the FDA warned two breast implant makers that they'd failed to conduct adequate long-term studies of their implants' effects on women's health. Those studies were a condition of approval, and the implants could be taken off the market if the companies do not fulfill that requirement, the FDA said.
On Friday, the agency issued a statement acknowledging that breast implants and other implantable devices may contain materials that affect people's health, including "inflammatory reactions and tissue changes causing pain and other symptoms that may interfere with their quality of life," the Times reported.
The FDA said it plans to collect more information "to further our understanding of medical device materials and improve the safety of devices for patients." One of the materials being looked at is silicone, which is used in breast implants.
Next week, the FDA has scheduled a two-day meeting about breast implants and will hear from researchers, patient advocacy groups and manufacturers, The Times reported.
—–
Smokable Medical Marijuana Legalized in Florida
Smokable medical marijuana is now legal in Florida.
On Monday, Gov. Ron DeSantis signed a bill that repeals a ban on smoking medical marijuana that was signed into legislation by former Gov. Rick Scott in 2017, CBS News reported.
Smokable medical marijuana will not be available to anyone under 18 unless the patient is terminally ill and two doctors approve, according to the Associated Press.
It can't be smoked in public or at private businesses with a smoking ban.
More than 30 states allow marijuana use for dozens of health problems. Chronic pain is the most common reason given by people seeking to use medical marijuana, an analysis in the journal Health Affairs found, CBS News reported.
—–
'Irresponsible' to Make Gene-Edited Babies: WHO Panel
It would be "irresponsible" for scientists to make gene-edited babies, says an expert panel convened by the World Health Organization (WHO).
However, the panel did not call for a ban. Instead, the experts said WHO should create a database of scientists working on gene editing, the Associated Press reported.
"At this time, it is irresponsible for anyone to proceed" with creating gene-edited babies because DNA changes could be passed down to future generations, the experts said in a statement.
It was released Tuesday after the panel held a two-day meeting in Geneva to assess the scientific, ethical, social and legal aspects of this area of research, the AP reported
Last week in the journal Nature, an international group of scientists and ethicists called for a temporary ban on gene-edited babies.
The scientific community was rocked last year when a Chinese researcher said he helped create the world's first gene-edited babies.
—–
Cats Fed Dog and Cat Remains in U.S. Government Experiments
More than 500 dogs and cats bought in other countries were killed by U.S. government researchers and used in needless experiments that included feeding their remains to healthy lab cats.
So says a report from the nonprofit watchdog group called the White Coat Waste Project.
The experiments at the U.S. Department of Agriculture's lab in Maryland also included feeding dog remains to cats and injecting cat remains into mice, according to the group that fights wasteful government spending on animal testing, NBC News reported.
In scientific reports, the U.S. Department of Agriculture (USDA) says that some of the experiments, believed to have been conducted between 2003 and 2015, were conducted to study different forms of a parasite that causes the food-borne illness toxoplasmosis.
"It's crazy," former USDA scientist Jim Keen told NBC News, which obtained a copy of the report. "Cannibal cats, cats eating dogs — I don't see the logic."
The dogs and cats that were killed and used as lab food included over 400 dogs from Colombia, Brazil and Vietnam and over 100 cats from China and Ethiopia.
"Some of these cats and dogs were purchased by the government from the same Asian meat markets that the U.S. Congress roundly condemned in a House resolution" last year, according to the report.
—–
Roundup Caused Man's Cancer: Jury
Monsanto's Roundup weed killer was a major factor in a California man's cancer, a federal jury in San Francisco has ruled.
The decision in Edwin Hardeman's case is a landmark verdict that could impact hundreds of other similar lawsuits, according to The Guardian newspaper in the U.K.
Hardeman's case was the first federal trial over Roundup. He alleged that exposure to the weed killer led to his non-Hodgkin's lymphoma, a cancer that affects the immune system.
The 70-year-old man said he started using the chemical in 1986 to control weeds and poison oak on his properties.
In the next phase of the case, the jury will consider liability and damages, The Guardian reported.
Last August, a California jury in state court delivered a historic verdict by ruling that Roundup caused the terminal cancer of a former school groundskeeper.
Monsanto, now owned by pharmaceutical company Bayer, faces more than 9,000 Roundup-related lawsuits in the United States, The Guardian reported.
​