Health Highlights: March 19, 2014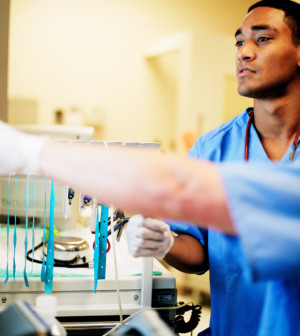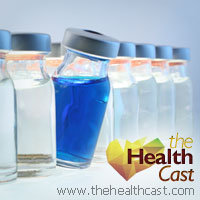 Here are some of the latest health and medical news developments, compiled by the editors of HealthDay:
Some Top Cancer Centers Not Covered by Insurance Exchanges
A number of the best cancer hospitals in the United States aren't covered by all insurers in state insurance exchanges, a situation that's causing concern among doctors and others, a new report says.
An Associated Press survey of nationally recognized comprehensive cancer centers found that only four of the 19 that responded said that all the insurance providers in their local insurance exchanges would provide coverage for patients.
For example, M.D. Anderson is included in less than half the plans in the Houston area, Seattle Care Alliance is included by only three of eight plans in Washington state, and Memorial Sloan-Kettering is included by only two of nine plans in New York City, and has out-of-network deals with two others.
Under the new health-reform law, the Affordable Care Act, insurers can't deny coverage to people with cancer or charge them more. But the fact that many insurers won't pay for care at the best cancer centers means that some patients won't be able to receive the most advanced treatment.
Until recently, insurers would have been competing to offer patients access to the top cancer centers. Now, it's all about cost savings, according to Dan Mendelson, CEO of the market research firm Avalere Health.
"This is a marked deterioration of access to the premier cancer centers for people who are signing up for these plans" under the Affordable Care, he told the AP.
Another problem is that it can be difficult for consumers to determine if an insurance plan covers care at a leading cancer care center. Finding out takes extra effort.
While there are concerns, there are positive developments in cancer care under the new health care law.
"Overall, when you look at the Affordable Care Act, it improves access to cancer care," Dr. Willie Underwood, associate professor of surgical oncology at Roswell Park Cancer Institute in Buffalo, N.Y., told the AP.
"When it comes down to the exchanges, there are some concerns that we have. That is not being critical, that is being intelligent. There are some things we should talk about … before they start becoming a problem," he said.
"Patients may have fewer choices of doctors and hospitals in some exchange plans than others … but the rules for such plans go a long way toward remedying the most severe problems that existed for decades," Steve Weiss, spokesman for the American Cancer Society Cancer Action Network, told the AP.
​