Health Highlights: March 16, 2010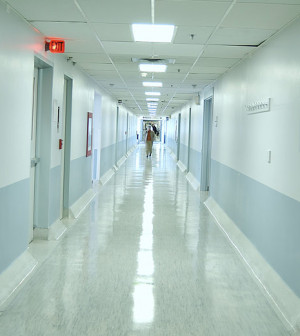 Here are some of the latest health and medical news developments, compiled by the editors of HealthDay:
FDA Cites Companies for Unapproved Nitroglycerin Tablets
The U.S. Food and Drug Administration has told two companies to stop selling unapproved nitroglycerin tablets that are placed under the tongue to relieve chest pain or to stop a heart attack.
The pills, marketed by Glenmark Generics of Mahwah, N.J., and Konec Inc. of Tucson, Ariz., come in 0.3 milligram, 0.4 milligram, and 0.6 milligram doses, the agency said.
The FDA doesn't foresee a supply problem for nitroglycerin products. Pfizer Inc. markets FDA-approved sublingual nitroglycerin tablets in the same strengths and is able to supply the market with approved products, the agency said Tuesday in a news release.
In warning letters to the companies, the FDA told Glenmark and Konec to remove the unapproved tablets from the market. The unapproved tablets haven't been proven safe and effective, the agency said, adding that it hasn't reviewed their quality and labeling.
"Doctors and patients should know that not all drugs on the market are backed by an FDA approval," said Deborah M. Autor, director of the Office of Compliance at the FDA's Center for Drug Evaluation and Research.
Patients taking the unapproved tablets should continue to take their medication and consult with a health-care professional for guidance on alternative treatment options.
Glenmark and Konec have 15 days to respond to the FDA with a plan for removing their products from the market, the FDA said.
—–
Reports of Pine Nut Syndrome Increasing
As more Americans use pine nuts in salads, pesto and other foods, reports are increasing of pine mouth syndrome — a bitter metallic taste that can develop a few days after consuming pine nuts and last for up to two weeks.
Dozens of anecdotal reports are online, according to an article written by Marc-David Munk, a professor in the Department of Emergency Medicine at the University of New Mexico in Albuquerque, USA Today reported.
Munk, who has firsthand experience of pine mouth syndrome, believes something in the pine nuts affects the signaling between the taste buds and the brain. His article appears in the Journal of Medical Toxicology.
In the past year, the U.S. Food and Drug Administration has received 51 complaints of "taste disturbances" linked to pine nuts, USA Today reported.
—–
Michelle Obama Speaks to Food Makers
Michelle Obama is taking her fight against childhood obesity directly to food producers. The Grocery Manufacturers Association invited the U.S. First Lady to speak Tuesday at its science forum, the Associated Press reported.
Previously, Obama has said she'd like to see easier-to-understand labels on foods "so parents won't have to spend hours squinting at words that they can't pronounce to figure out whether the foods that they're buying are healthy or not."
The First Lady has also said she would like companies that supply foods to schools to improve nutritional quality, the AP reported.
The food industry is open to cooperating with the federal government on finding ways to make healthier foods, according to Scott Faber, a lobbyist for the grocery association.
"Consumers are demanding more and more healthy choices," he said. "Our industry will do our part by changing the way we make and market our foods, but government has a big role to play as well," he told the AP.
—–
Drug Combo Reduces Heart Patients' Risk of Bleeding Ulcers
Heart patients who take a stomach acid-suppressing proton-pump inhibitor with the anti-blood clot drug clopidogrel are half as likely to be hospitalized for bleeding ulcers as those who take clopidogrel alone, say U.S. researchers.
Combining the drugs did not increase the risk of serious heart problems, according to the study, which was supported by the federal Agency for Healthcare Research and Quality and the National Heart, Lung, and Blood Institute.
For this study, Vanderbilt University Medical Center researchers analyzed data from nearly 21,000 patients in the Tennessee Medicaid program between 1999 and 2005. The patients were prescribed clopidogrel alone or clopidogrel in combination with a proton-pump inhibitor.
The findings appear in the March 16 issue of the journal Annals of Internal Medicine>.
—–
Study Links Early Baldness, Reduced Prostate Cancer Risk
Men who go bald by age 30 may be less likely to develop prostate cancer, according to researchers at the University of Washington School of Medicine.
They studied 2,000 men, ages 40 to 47, and found an association between high levels of the male hormone testosterone in those who lose their hair at a young age and lower risk of prostate tumors, BBC News reported.
The study appears in the journal Cancer Epidemiology.
"Clearly, the age at which a man begins to lose his hair is unfortunately not a risk factor for prostate cancer over which he has any control," said Dr Helen Rippon, head of research management at the Prostate Cancer Charity in Britain, BBC News reported. "However, if these results are correct, they could be useful in providing us with a greater understanding of how testosterone behaves in the body and how it can affect different tissues."
​