Health Highlights: March 12, 2010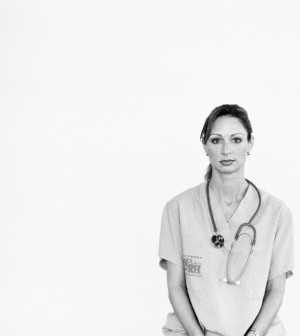 Here are some of the latest health and medical news developments, compiled by the editors of HealthDay:
Another Court Finds No Link Between Vaccines, Autism
A special federal court ruled Friday that there is not enough evidence to support a link between childhood vaccines and autism in three separate cases, CNN reported.
Debate has raged over whether routine childhood vaccines containing a mercury preservative, thimerosal, might help trigger autism. Thousands of parents have sought compensation from the Department of Health and Human Services' Vaccine Injury Compensation Program, set up to compensate people harmed by vaccines. At the same time, a number of rigorous studies have found no connection between pediatric shots and autism.
The current three cases were submitted by parents who claimed that vaccines containing thimerosol caused or contributed to their child's autism spectrum disorder.
Early in 2009, another federal court ruled out any such connection because of lack of evidence.
However, in a prior well-publicized case involving Hannah Poling, a child with autism, the Vaccine Injury Compensation Program found in 2007 that shots the girl received when a toddler did "significantly aggravate" some underlying condition that may have predisposed her to autism, CNN said.
The Program's decision to compensate was seen as vindication of the vaccines' link to their daughter's condition, the Polings said at the time.
—–
Infant Slings Linked to Deaths
Those fashionable sling-style baby carriers that many parents favor are associated with 13 deaths over the last 20 years, the U.S. Consumer Product Safety Commission said Friday.
The government agency warned parents and caregivers to use the soft fabric slings with caution, especially for infants under 4 months old, because they can pose a suffocation hazard, the Associated Press reported.
Some of the babies who died in slings had a cold, were born prematurely or were a twin of low birth weight, the agency said.
The slings can pose breathing problems in two ways, the CPSC said.
Cradling an infant without strong neck control in a curved or "C-like" position, below the mother's chest or near her stomach, can cause its head to flop forward, restricting breathing ability. "The baby will not be able to cry for help and can slowly suffocate," said the commission.
Also, the sling fabric can cover a baby's nose and mouth, suffocating a baby within minutes, the AP reported.
Of particular concern are so-called "bag style" slings, which wrap around the parent's neck and cradle the child in a curved position. One-week-old Derrik Fowler died in Oregon last year in such a sling.
—–
Settlement in Ground Zero Lawsuit
A settlement has been reached in a lawsuit by thousands of Ground Zero rescue and cleanup workers against New York City.
The settlement of up to $675.5 million would compensate about 10,000 plaintiffs who say their health was damaged by exposure to contaminants at the World Trade Center site, The New York Times reported.
The amount received by each plaintiff, which would vary from thousands of dollars to more than $1 million, would be determined according to the severity of their illnesses.
If all the plaintiffs agree to the terms of the settlement, the total settlement would be $657.5 million. If only the required 95 percent agree, the total would be $575 million, The Times reported.
—–
Rudolph Bracelets Have High Levels of Cadmium: CPSC
Charm bracelets that feature characters from the classic "Rudolph the Red-Nosed Reindeer" TV movie contain high levels of the toxic metal cadmium and should be thrown away, says the U.S. Consumer Product Safety Commission.
Cadmium is a cancer-causing chemical that also can damage kidneys and bones.
The CPSC said the Rudolph-themed chain-link bracelets were sold at dollar-type stores between 2006 and March 2009, the Associated Press reported. There have been no known cadmium poisonings associated with the bracelets.
The agency said it doesn't know how many Rudolph bracelets were sold in the United States because the company that imported them from China went out of business.
The amount of lead that can be used in children's jewelry is tightly restricted by U.S. law, but there's no explicit ban on the use of cadmium, the AP reported.
​