Health Highlights: March 11, 2014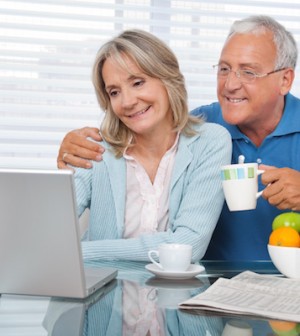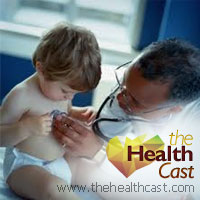 Here are some of the latest health and medical news developments, compiled by the editors of HealthDay:
7 Million Americans Have Artificial Joints: Study
More than two percent of Americans, or seven million people, have artificial hips or knees, a new study says.
Among people over age 50, five percent have a new knee and more than two percent have a new hip, according to the findings presented Tuesday at a meeting of the American Academy of Orthopaedic Surgeons, the Associated Press reported.
Each year in the U.S., people receive more than 600,000 knee replacements and about 400,000 hip replacements. However, this is the first study to examine how many Americans currently have joint replacements.
"They are remarkable numbers," study leader Dr. Daniel Berry, chairman of orthopedic surgery at the Mayo Clinic, told the AP.
The number of Americans with joint replacements is expected to rise as the population ages. One reason for the increase is that people have become less willing to put up with painful joints and know that joint replacements can help them, Berry said.
The number of knee replacements among Americans ages 45 to 64 more than tripled over the last decade, and nearly half of hip replacements now are in people younger than 65, according to federal government data.
Joint replacement is not for "anybody who has pain in the joint," Berry told the AP. He explained that it won't help people who have arthritis-related pain and stiffness but no joint damage.
People need to try exercise, medicines and weight loss before they consider joint replacement, Dr. Joshua Jacobs, chairman of orthopedic surgery at Rush University Medical Center and president of the orthopedic surgery association, told the AP.
—–
Medicare Drug Plan Changes Withdrawn by White House
Proposed changes to the Medicare prescription drug program have been withdrawn by the Obama administration after strong opposition from patient groups.
The changes would have included removal of three classes of drugs — antidepressants, antipsychotics and immune system-suppressing drugs used in transplant patients — from a special protected list that guarantees seniors access to a wide number of important medications, the Associated Press reported.
It was estimated that the changes would save a total of $729 million by 2019. However, the proposal met heavy resistance from patient groups such as the National Alliance on Mental Illness and the National Kidney Foundation.
In a letter to Congress on Monday, Medicare administrator Marilyn Tavenner said the White House will not proceed with the changes, the AP reported.
​