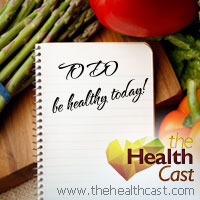 Here are some of the latest health and medical news developments, compiled by the editors of HealthDay:
Number of Uninsured Americans is Falling: Survey
The number of Americans without health insurance is falling as people continue to sign up for coverage under the new health care law, a new poll finds.
So far this year, 15.9 percent of adults are uninsured, compared with 17.1 percent in the last three months of 2013, according to the Gallup-Healthways Well-Being Index released Monday, the Associated Press reported.
That means that the number of people with coverage has increased by 3 million to 4 million, and that the proportion of Americans without health insurance could decrease to the lowest quarterly level since 2008, according to Gallup.
The largest decline — 2.8 percent — in the uninsured rate was among households with incomes of less than $36,000 a year, according to the survey of more than 28,000 adults, the AP reported.
The uninsured rates fell 2.6 percent among blacks, 1 percent among whites and eight-tenths of a percentage point among Hispanics. The White House is making a special effort to reach out to Hispanics, with President Barack Obama appearing on Spanish-language networks last week to boost awareness.
Because low-income people who qualify for Medicaid can sign up year-round, the uninsured rate may continue to fall even after open enrollment for private coverage ends on March 31, according to the AP.
The White House says that about 4 million people have signed up for private coverage and 9 million for Medicaid. But along with people who were previously uninsured, those figures also include people who already had health insurance and switched to coverage offered under the health care law, and also include children.
—–
Inmates Being Enrolled in Medicare
Prison inmates across the United States are being signed up for health insurance under the new health care law.
Jails and prisons are enrolling inmates under an expansion of Medicaid that allows states to extend coverage to single and childless adults, The New York Times reported.
There are two main reasons why states and counties are enrolling inmates. While Medicare does not cover standard health care for inmates, it can pay for their hospital stays that last longer than 24 hours, which means that states can transfer millions of dollars of costs to the federal government.
Also, inmates who are signed up for Medicaid while in custody can have coverage when they're released. This is important because people being released from jail or prison have high rates of health problems, especially addictive disorders and mental illness, The Times reported.
—–
Heroin, Painkiller Overdoses a 'Public Health Crisis' in U.S.
The growing number of deaths from heroin and prescription painkiller overdoses in the United States is an "urgent and growing public health crisis," Attorney General Eric Holder says.
In a video message released Monday, he noted that heroin overdose deaths rose by 45 percent between 2006 and 2010, the Washington Post reported.
"When confronting the problem of substance abuse, it makes sense to focus attention on the most dangerous types of drugs," Holder said. "And right now, few substances are more lethal than prescription opiates and heroin."
"Addiction to heroin and other opiates — including certain prescription painkillers — is impacting the lives of Americans in every state, in every region, and from every background and walk of life — and all too often, with deadly results," the attorney general added.
He also listed a number of ways that the Justice Department is trying to tackle the problem, the Post reported.