Health Highlights: March 10, 2010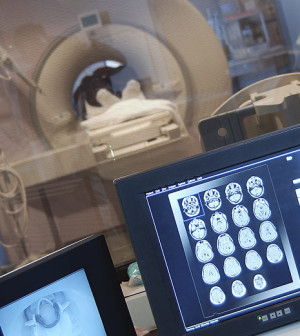 Here are some of the latest health and medical news developments, compiled by the editors of HealthDay:
Tasmanian Devil Colony Immune to Deadly Cancer
A genetically distinct colony of Tasmanian devils may hold the key to saving the species from being wiped out by a contagious face cancer that's reduced the population by 70 percent since 1996.
Australian scientists say the colony in northwestern Tasmania appears to be immune to Devil Facial Tumor Disease, which is spread when the animals bite each other's faces, the Associated Press reported.
"We think these devils may be able to see the cancer cells as foreign and mount an immune response against them," said lead researcher Kathy Belov, of the University of Sydney. "We think more animals might survive in the wild than we initially thought."
Details about the discovery of the genetically distinct colony appear in the journal Proceedings of the National Academy of Sciences.
Last spring, the Tasmanian devil was listed as an endangered species, and current estimates suggest the animal could become extinct within 25 years, the AP reported.
—–
Cholesterol, Diabetes Drugs at Top of Medicare List
In 2007, elderly Medicare beneficiaries spent nearly $19 billion on cholesterol and diabetes prescription drugs. That's about one-quarter of the approximately $82 billion spent on all medications for the elderly, says a U.S. government analysis released Wednesday.
Cholesterol and diabetes medications are metabolic drugs. The other four drug classes most often purchased by elderly Americans in 2007 were:
Cardiovascular drugs, including blood pressure medicines, diruetics and drugs to control abnormal heart rhythms ($15 billion).
Central nervous system drugs, such as arthritis and other pain medications ($8 billion).
Gastrointestinal drugs, including anti-acid medications ($7 billion).
Hormones to treat cancer, osteoporosis and other conditions ($5 billion).
The analysis appears in the latest issue of News and Numbers, published by the Agency for Healthcare Research and Quality.
—–
Flavoring Company Knew About Salmonella Presence: FDA
For about a month after it knew salmonella bacteria was present at its processing facility, Las Vegas-based Basic Food Flavors Inc. continued to make and distribute food ingredients, says a U.S. Food and Drug Administration inspection report.
A meat flavor additive made by the company tested positive for salmonella and prompted the recall of more than 100 food products ranging from chips to soups.
The FDA said Basic Food discovered salmonella at its plant on Jan. 21 but continued to distribute food ingredients until Feb. 15, the Wall Street Journal reported. A two-week FDA inspection of the plant began in mid-February.
There have been no reports of illnesses related to the recalled foods containing the additive made by Basic Food, said an FDA spokeswoman.
—–
High Failure Rate for ASR Hip Implant
Doctors are being warned that an artificial hip implant made by DePuy Orthopaedics may have a high failure rate in some patients such as women, patients of small stature, and those with weak bones.
The alert in a March 6 letter comes just a few months after DePuy, a unit of Johnson & Johnson, said it was phasing out the ASR hip implant because of slowing sales, The New York Times reported.
Some experts question why DePuy didn't stop sales of the ASR earlier, while others say the device had a design flaw that made it difficult to implant properly. The company says the ASR had no safety problems.
The ASR is not widely used in the United States, but has been implanted in thousands of patients worldwide.
In a statement, DePuy said it issued the advisory to doctors as it's halting sales of the device because "this is new and important information surgeons who continue to use ASR should have to inform their clinical decision making," The Times reported.
—–
Baby-Sling Warning Expected
A warning that baby slings pose a suffocation hazard is expected to be issued this week by the U.S. Consumer Product Safety Commission. Baby slings are infant carriers that parents sling around their chests.
Some safety advocates have said that certain slings, in which an infant is cradled in a curved or "C-like" position, can restrict breathing and cause suffocation, the Associated Press reported.
In discussing the general warning to the public, CPSC Chair Inez Tenenbaum didn't single out any specific slings or discuss the seven reported deaths linked to baby slings, the AP reported.
—–
Preschoolers Recognize Brand Names: Study
Children as young as 3 years old recognize brand logos and products, say U.S. researchers. Most studies have suggested children don't have an understanding of brands until age 8 or older.
"Findings like this show us that we need to think about materialism developing in very young children," said lead researcher Anna McAlister, of the University of Wisconsin-Madison, MSNBC.com reported.
"We also need to realize that it's not completely 'safe' to leave a 3-year-old alone with a TV set without proper supervision or a parent to help them to understand that they are on the receiving end of targeted advertising," she added.
The study appears in the March issue of the journal Psychology & Marketing.
—–
FDA Panel Gives Blessing to Drug for Rare Lung Disease
A federal advisory committee on Tuesday recommended that an experimental drug be approved to treat a rare but deadly lung disease.
According to the Associated Press, the blessing came despite the fact the studies have produced mixed results on the drug's effectiveness. The medication, known as pirfenidone, is made by InterMune Inc. and would be used to treat idiopathic pulmonary fibrosis. There are currently no approved drugs for the treatment of this debiltating disease, the wire service reported.
The U.S. Food and Drug Administration panel voted 9-3 to recommend approval of pirfenidone. That decision was preceded by a 7-5 vote that the drug provides a "clinically meaningful benefit." Although the FDA is not required to follow the advice of its expert panels, it often does. The agency is scheduled to make a decision by May 4, according to the AP.
"IPF is a fatal disease, and you have to offer your patients hope," said Karen Gottesman, the panel's patient representative. "If this drug can offer your patients even a smidgen of hope, it's worth approving."
In two company-funded studies, Intermune measured the ability of pirfenidone to improve lung function in patients. One showed a 4.4 percent increase in lung strength, while another failed to achieve a significant benefit when compared with a placebo. Typically, the FDA requires two placebo-controlled trials with positive results for approval.
Most panelists agreed the drug's effect was modest and that long-term follow-up would be needed to determine whether it can extend patient survival.
​