Health Highlights: June 8, 2010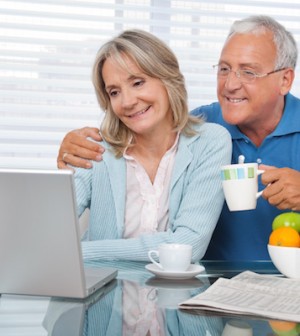 Here are some of the latest health and medical news developments, compiled by the editors of HealthDay:
FDA Considers New MS Drug
A potential new drug for multiple sclerosis appears effective but causes a number of side effects, including eye, heart and lung problems, say U.S. Food and Drug Administration reviewers.
Novartis wants the FDA to approve the drug Gilenia to treat patients with relapsed multiple sclerosis. The drug, taken as a daily pill, would offer an alternative to older injectable drugs, the Associated Press reported.
While two studies of Gilenia "provide substantial evidence for an effect," there are a number of side effects with the pill, according to the FDA reviewers. At least 8.5 percent of patients taking Gilenia suffered serious side effects, compared with 5.8 percent of patients taking older types of MS drugs.
The reviewers also noted that there's little data on the long-term effects of using Gilenia, the AP reported.
On Thursday, an FDA advisory panel of experts will determine whether additional safety studies should be required and vote on whether Gilenia should be approved by the FDA. The agency usually follows the advice of its expert panels.
—–
Mother, Child Health New Focus for Gates Foundation
Mother and child health, family planning and nutrition programs in developing countries are going to be a new focus for the Bill and Melinda Gates Foundation.
Over the next five years, the foundation will spend $1.5 billion in these areas, The New York Times reported. Much of that money will go to programs in India, Ethiopia and other countries where mothers and children have relatively high death rates, according to Melinda Gates.
Pregnancy and childbirth often "end in tragedy" in poor countries, but most of those deaths could be prevented at a "stunningly" low cost, she said in a speech Monday at the Women Deliver conference in Washington, D.C.
"The world must come together to save women's and children's lives," Gates said.
Until now, the foundation's health efforts have centered on infectious diseases, vaccines and HIV/AIDS. The foundation has assets of $35.2 billion and has spent $10 billion on global health projects, The Times reported.
—–
Low-Allergy Peanut May Save Lives
U.S. scientists have removed or reduced key proteins in peanuts believed to trigger peanut allergies, which can lead to potentially fatal anaphylactic shock.
The resulting peanuts are not genetically modified, but simply the result of conventional cross-breeding, BBC News reported.
The research, funded by the U.S. Department of Agriculture, is still in the early stages but could be a major breakthrough. It's believed that children who consume low-allergy peanuts would be less likely to become allergic to peanuts in the first place, according to Professor Soheila Maleki, who presented the findings at a meeting of the European Academy of Allergy and Clinical Immunology.
"And people that are already allergic would need to have a much higher dose before they suffered a reaction," Maleki said, BBC News reported. "In the case of accidental ingestion, there would be much less of a reaction."
It's also possible that low-allergy peanuts could be used in immunotherapy, in which patients become desensitized by taking low doses of peanuts over a period of time.
—–
Brain Influences Cholesterol Levels: Study
The brain plays a role in regulating the amount of cholesterol circulating in the blood, says a study that challenges the belief that cholesterol levels are influenced only by what you eat and by cholesterol production in the liver.
University of Cincinnati researchers concluded that the hunger hormone called ghrelin acts as a "remote control" for cholesterol. Their tests in mice found that higher levels of ghrelin were associated with higher levels of cholesterol circulating in the bloodstream, BBC News reported.
Cholesterol levels in the blood increased when signals from the brain told the liver to store less cholesterol, the researchers said. The study appears in the journal Nature Neuroscience.
"We have long thought that cholesterol is exclusively regulated through dietary absorption or synthesis and secretion by the liver," said study leader Professor Matthias Tschoep. "Our study shows for the first time that cholesterol is also under direct 'remote control' by specific neurocircuitry in the central nervous system."
While the findings need to be replicated in humans, this research "could potentially open up new forms of treatment to control cholesterol levels, which would be great news for people with heart and circulation problems," Fotini Rozakeas, a cardiac nurse with the British Heart Foundation, told BBC News.
—–
Stroke Prevention Trial Halted for Kids With Sickle Cell Disease
A study to determine whether the drug hydroxyurea prevents stroke in children with sickle cell anemia and iron overload has been halted early because the drug was unlikely to prove more effective than the current standard treatment of blood transfusions, the U.S. National Heart, Lung, and Blood Institute said Friday.
Hydroxyurea is known to prevent complications of sickle cell disease in adults. This 26-site clinical trial included 133 children, ages 5 to 18, who had already suffered a stroke and had received blood transfusions for at least 18 months and had high levels of iron.
"Protecting our participants is an important factor in determining whether to stop a trial," Dr. Susan B. Shurin, acting director of the NHLBI, said in an agency news release. "When an experimental treatment fails to meet its predetermined goals, it is best to return participants to standard treatment as soon as possible."
About 10 percent of children with sickle cell disease suffer a stroke, which puts them at high risk for subsequent stroke unless they receive preventive treatment, the agency said.
​