Health Highlights: June 3, 2010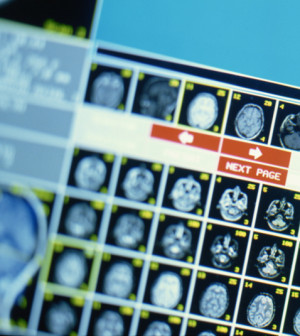 Here are some of the latest health and medical news developments, compiled by the editors of HealthDay:
New Sulfur Dioxide Emissions Standard Will Save Lives: EPA
A new standard for sulfur dioxide emissions will prevent up to 5,900 premature deaths and 54,000 asthma attacks a year, says the U.S. Environmental Protection Agency.
The value of the health benefits of the new standard are estimated to be $13 billion to $33 billion a year. Adopting the new standard will cost industry $1.5 billion over the next 10 years, The New York Times reported.
The new standard uses a one-hour measurement of sulfur dioxide concentrations in order to protect people against short-term exposure to the common air pollutant. The previous standard was based on a 24-hour measurement.
The EPA has also mandated that new monitoring stations be set up by 2013 in areas with the highest concentrations of sulfur dioxide.
Coal-burning power plants are a major source of sulfur dioxide, which has been linked to asthma, emphysema, bronchitis and respiratory distress, The Times reported.
—–
Fewer Hospital Patients Dying From Complications: Study
The number of U.S. hospital patients who died from health care-related complications decreased between 2001 and 2006, says a new study.
Overall, the rate decreased 23 percent, from 152 deaths to 117 deaths per 1,000 patients with complications such as pneumonia, blood infections or blood clots, according to the latest News and Numbers from the federal Agency for Healthcare Research and Quality.
While there was an overall decline, Asian/Pacific Islander and Hispanic patients with complications were less likely to survive than white or black patients.
Among the findings:
The death rate for Asians and Pacific Islanders fell 24 percent, but they had the highest death rate of any group in 2001 and 2006.
The death rate for Hispanic patients declined by 21 percent. However, by 2006 their death rate was the second highest of any group (122 deaths per 1,000 patients).
Black patients had the largest decrease, 30 percent. In 2001, the death rate for blacks was higher than for whites. But by 2006, the death rate among blacks was the lowest of any of the four groups of patients (111 deaths per 1,000 patients).
The study is based on data from the 2009 National Healthcare Quality Report.
—–
Swine Flu Still a Pandemic: WHO
The H1N1 swine flu is still a pandemic, even though the most intense period of activity appears to be over, Margaret Chan, World Health Organization Director-General, said Thursday.
She said a decision on whether to declare the H1N1 pandemic over will be re-visited in mid-July, the Associated Press reported.
The current alert level for H1N1 swine flu is phase 6, which is the highest. But if circulation of the virus continues to decline, the alert level could be downgraded to the "post-peak" or "post-pandemic" stage.
WHO last week reported 18,114 confirmed deaths from H1N1 swine flu worldwide since the outbreak begin in April 2009, the AP reported.
—–
Companies Pledge to Limit Lead in Handbags
As part of a $1.7 million legal settlement, more than 40 major retailers and apparel makers say they'll limit the use of lead in handbags and other fashion accessories, says a California-based environmental group.
The agreement settles a lawsuit filed against the companies last year by the Center for Environmental Health, which found high levels of lead in dozens of women's handbags, purses and wallets sold at major retail outlets in the San Francisco Bay area, the Associated Press reported.
Retailers that signed the agreement include Guess, Sears, Macy's, Target, Kohl's, JC Penney, Saks, Kmart and Victoria's Secret. The settlement will be distributed to California's Office of Environmental Health Hazard Assessment and the Center for Environmental Health, which will use the funds to pay for legal expenses, monitor companies' compliance with the agreement, and pay for environmental protection work.
With the settlement, "millions of women no longer need to fear that their purse may pose a threat to their health or the health of their children," said Michael Green, executive director of the Center for Environmental Health, the AP reported.
—–
Injuries From Groin-Punching 'Game' Increase
U.S. doctors say they're seeing an increase in the number of pre-teen and teen boys needing treatment for testicular trauma caused by so-called sack tapping, a "game" in which victims are slapped or punched in the groin.
In some cases, victims suffer serious damage that requires surgery, according to MSNBC.com, which polled 100 urologists.
"There definitely has been a rise in the number of cases," said American Urological Association spokesman Anthony Atala, a pediatric urologist and department chairman at the Wake Forest University School of Medicine.
"This is, in fact, a form of bullying," Atala told MSNBC. "Someone may do that without realizing the consequences of their actions."
Blunt force trauma to the testicles can cause bruises, blood clots and testicular torsion (in which the organ twists up to 360 degrees), or even testicular rupture.
​