Health Highlights: June 27, 2011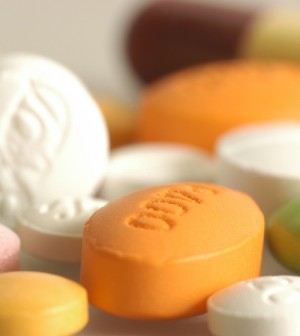 Here are some of the latest health and medical news developments, compiled by the editors of HealthDay:
Supreme Court Strikes Down California Violent Video Game Law
A California law that would have banned sales of violent video games to children was struck down Monday by the U.S. Supreme Court in a 7-2 vote.
The ban, which had not taken effect,
was opposed by video game makers and sellers, who said the industry's current voluntary rating system was sufficient for parents to judge the appropriateness of computer games for their children. California said the industry has failed to protect children from graphic interactive images and had a legal obligation to do so, CNN reported.
"As a means of assisting concerned parents it (the law) is seriously overinclusive because it abridges the First Amendment rights of young people whose parents (and aunts and uncles) think violent video games are a harmless pastime," wrote Justice Antonin Scalia for the majority.
The intent of California's law was viewed differently in a dissenting opinion by Justice Stephen Breyer.
"The First Amendment does not disable government from helping parents make such a choice here — a choice not to have their children buy extremely violent, interactive games," Breyer wrote, CNN reported.
—–
Pain Tablets Recalled Due to Label Error
A labeling error has prompted the recall of certain lots of butalbital, acetaminophen, and caffeine tablets and hydrocodone bitartrate and acetaminophen distributed by Qualitest Pharmaceuticals.
The recalled bottles of pain drugs may contain incorrect tablets and could cause harm to patients, according to the U.S. Food and Drug Administration.
The recall involves the following products:
Butalbital, acetaminophen, and caffeine tablets, USP, 50mg/325mg/40mg, NDC 0603-2544-28 500 count, lot numbers C0390909A, C0400909A, C0410909A, C0590909B.
Hydrocodone bitartrate and acetaminophen tablets, USP 7.5mg/500mg, NDC 0603-3882-32, 1000 count, lot numbers C0390909A, C0400909A, C0410909A, C0590909B.
Lot numbers are located on the side of the bottle. The recalled lots were distributed between Nov. 13, 2009, and April 9, 2010, to wholesale and retail pharmacies across the United States, the FDA said.
—–
Sprouts Linked to Salmonella Cases
Consumers should not eat alfalfa sprouts or spicy sprouts from plastic bags labeled "Evergreen Produce" or "Evergreen Produce Inc.", the U.S. Food and Drug Administration warned Monday.
The sprouts may be linked to 20 reported cases of illness from salmonella infection in Idaho, Montana, New Jersey, North Dakota and Washington state. One person had to be hospitalized.
Retailers and consumers who have these sprouts should discard them in a sealed container so that people, pets and wild animals cannot eat them, the FDA advised.
Those most likely to suffer severe illness from salmonella infection include infants, the elderly and people with weakened immune systems.
—–
Six States Ban Abortion After 20th Week of Pregnancy
Alabama this month became the sixth state in little more than a year to pass a law that bans abortions at the 20th week after conception, based on the premise that the fetus can feel pain at that point.
Not only is that theory disputed by major medical groups in the United States, the new abortion laws also challenge a major Supreme Court benchmark — that abortion cannot be banned until the fetus becomes viable, The New York Times reported.
Viability is defined as the ability to survive outside the womb and usually occurs at the 24th week of pregnancy, according to Elizabeth Nash, a
policy analyst with the research group the Guttmacher Institute.
Nebraska passed the first 20-week limit last year and has been followed by Idaho, Indiana, Kansas, Oklahoma and Alabama. A similar law is moving through the Iowa legislature, The Times reported.
—–
Drug Maker Wants Another Chance to Prove Avastin Is Effective
At a hearing this week, Genentech will ask the U.S. Food and Drug Administration to be given one more opportunity to prove that the drug Avastin is an effective breast cancer treatment.
Last December, the FDA proposed to revoke its approval of Avastin for breast cancer on the grounds that new studies did not confirm the drug helped patients with the disease, The New York Times reported.
Genentech says even if data that does not support Avastin's effectiveness is reaffirmed, the FDA should retain the drug's approval while the drug maker conducts one more clinical trial.
The FDA approved Avastin under an accelerated program that permits drugs for serious conditions to be approved with less than the usual amount of evidence, subject to further clinical trials. Dozens of drugs have made it to market this way, but at least a couple have later been withdrawn, The Times reported.
—–
Genome Editing Cures Hemophilia in Mice
Scientists were able to cure hemophilia in mice by using a new technique for editing the genome of living cells.
In this method, a couple of injections are used to achieve the "cut" and "paste" procedures required to insert a corrective gene. It's the first time a genome-editing technique has succeeded in a live animal, The New York Times reported.
This approach, described in the journal Nature, could be used to treat a number of conditions and might give a much-needed boost to the field of gene therapy.
"This may well revolutionize the field, but it won't do so overnight," said research team leader Dr. Katherine A. High of the Childrens Hospital of Philadelphia. "Any novel kind of therapeutic takes time to develop."
—–
Slim Gene Linked to Dangerous Fat
Genes that help keep people slim are associated with dangerous fat that increases the risk of type 2 diabetes and heart disease, according to U.K. researchers.
They examined the genes of more than 76,000 people and found that variants of the IRS1 gene reduce fat under the skin, but not the more dangerous visceral fat that can form around the heart, liver and other organs, BBC News reported.
"We've uncovered a truly fascinating genetic story and when we found the effect of this gene we were very intrigued," lead researcher Dr. Ruth Loos said. "It is not only overweight individuals who can be predisposed for these metabolic diseases, and lean individuals shouldn't make assumptions that they are healthy based on their appearance."
The study, published in the journal Nature Genetics, could help explain "why 20 percent of people with type 2 diabetes have the condition despite being a healthy weight," Dr. Iain Frame, director of research at Diabetes UK, told BBC News.
​