Health Highlights: June 25, 2010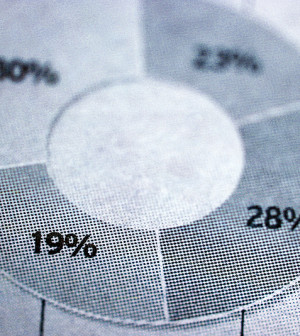 Here are some of the latest health and medical news developments, compiled by the editors of HealthDay:
Hot Cars Can Be Deadly for Children, Experts Warn
A number of recent deaths of infants and toddlers inside hot vehicles have triggered safety warnings from safety groups and the U.S. government.
Since June 13, eight children have died of hyperthermia and the death toll since the start of the year is 18, researcher Jan Null, an adjunct professor of meteorology at San Francisco State University, told the Associated Press.
A number of the recent deaths involved children who went inside an unlocked vehicle on a hot day and couldn't get out of the car.
Parents should never leave children in an unattended vehicle or allow children to play in cars and trucks, say government and safety experts.
"These really are good parents who love these kids who make a mistake that turns out to be fatal," David Strickland, administrator of the National Highway Traffic Safety Administration, told the AP.
—–
More American Women Childless: Study
About 18 percent (1.9 million) of American women ages 40-44 were childless in 2008, a 10 percent increase from 1976, according to a study by the Pew Research Center.
The independent group's analysis of census data found that about 20 percent of white women are childless, compared with 17 percent of Hispanics and blacks, and 16 percent of Asians, the Associated Press reported.
Since 1994, rates of childlessness among Hispanics and blacks has increased by 30 percent, about three times the rate for whites, according to the study.
"Social pressure to bear children appears to have diminished for women and that today, the decision to have a child is seen as an individual choice," according to study authors Gretchen Livingston and D'Vera Cohn, the AP reported. "Improved opportunities and contraceptive methods help create alternatives for women," they added.
—–
House Approves Plan To Reverse Doctors' Medicare Fee Cuts
A six-month plan to avoid a sharp cut in doctors' fees paid by Medicare was approved by the House on Thursday, but the short-term solution was called "totally inadequate" by Speaker Nancy Pelosi.
The $6.4 billion plan, approved in a 417-to-1 vote, reverses a 21 percent cut in physician payments that had raised fears that some doctors would refuse to see patients covered by Medicare, The New York Times reported.
The measure, approved by the Senate last week, is retroactive to June 1.
House members felt pressure to accept the short-term plan after Medicare officials said they would start processing claims for June at the lower rate, The Times reported.
—–
Family Ties Improve Obesity Surgery Results: Study
Obesity surgery is more successful when two members of the same family have the procedure at the same time, according to a U.S. study.
It found that when a husband and wife, parent and child, or two siblings have gastric bypass surgery together, they lose more weight than a person who undergoes the operation alone, MSNBC.com reported.
The study included 91 patients who had weight loss surgery at the same time as a relative and a group of patients who had the surgery solo. All the participants were followed for two years.
Siblings who had surgery together lost the most excess weight (86 percent), while solo patients lost 60 percent of their excess pounds. The study was presented Friday at the annual meeting of the American Society for Metabolic & Bariatric Surgery.
Families have a built in support system that can turn a good result into a great result, particularly during the first year after surgery when people are having to dramatically change what they eat and adjust to a new lifestyle, said study author Dr. Gus Slotman, a clinical professor of surgery at the University of Medicine and Dentistry of New Jersey Robert Wood Johnson Medical School, MSNBC.com reported.
—–
​