Health Highlights: June 24, 2011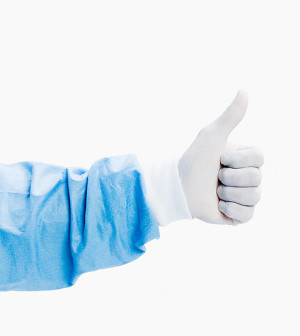 Here are some of the latest health and medical news developments, compiled by the editors of HealthDay:
Arizona Death May Be Linked to Europe's E. Coli Outbreak
There may be a link between the death of an Arizona man and the large E. coli outbreak in Europe, according to health officials.
The man, who was over 65 and recently visited Germany, developed a serious E. coli complication that can lead to kidney failure and died in mid-June. It's not clear yet whether he was sickened by the same E. coli strain that has caused nearly 4,00 illnesses and 43 deaths in Germany and one death in Sweden, the Associated Press reported.
If that strain is confirmed to have caused the man's death, it would be the first U.S. death and the sixth U.S. case linked to the European outbreak, according to the Centers for Disease Control and Prevention.
The five confirmed cases in the United States have included two in Michigan and one each in Massachusetts, Wisconsin and North Carolina. All but one of the patients had recently been to Germany and one person in Michigan caught the illness from a relative, the AP reported.
—–
Colorado Halts Circumcision Funding
Colorado has joined 17 other states that no longer fund Medicaid coverage of circumcision for newborn boys.
The change, which takes effect July 1, is part of the effort to deal with the state's massive budget shortfall, which was estimated to be $1 billion at the start of the year. Doing away with funding for circumcisions under Medicaid will save Colorado $186,500 a year, the Associated Press reported.
"We were just looking at virtually every option and trying to decide what was absolutely urgent now," budget committee member Republican Sen. Kent Lambert said.
About 75 percent of baby boys in the United States undergo nonreligious circumcision, compared to 30 percent in the rest of the world, according to the World Health Organization, the AP reported.
—–
Low-Calorie Diet Reverses Diabetes: Study
An eight-week diet of just 600 calories a day reversed type 2 diabetes in people newly diagnosed with the disease, according to a new study.
The extremely low-calorie diet reduced fat levels in the pancreas and liver, which helped restore normal insulin production, said the researchers at Newcastle University in Great Britain, BBC News reported.
Seven of the 11 people who went on the diet were diabetes-free three months later, according to the study in the journal Diabetologia.
While the results are impressive, lead author Professor Roy Taylor doesn't suggest people follow the diet, BBC News reported.
"This diet was only used to test the hypothesis that if people lose substantial weight they will lose their diabetes," Taylor said. "Although this study involved people diagnosed with diabetes within the last four years, there is potential for people with longer-standing diabetes to turn things around too."
​