Health Highlights: June 23, 2011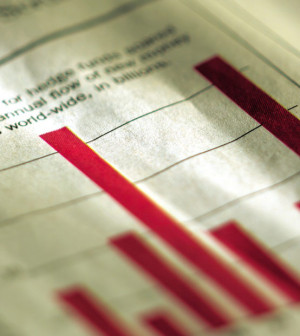 Here are some of the latest health and medical news developments, compiled by the editors of HealthDay:
High Court Rules on Generics' Labeling
Companies that make generic drugs can't be held responsible for not having label warnings about potential dangers of their drugs when the equivalent brand-name drug doesn't do so, the U.S. Supreme Court ruled Thursday.
In a 5-4 decision, the high court ruled against a woman who sued PLIVA Inc. and other generic drug makers after she allegedly developed the neurological movement disorder tardive dyskinesia after taking metoclopramide, which is often used to treat heartburn, the Associated Press reported.
Her lawsuit focused on the fact that the generic drug's manufacturers and distributors did not include warnings about tardive dyskinesia on the label. The brand-name equivalent Reglan did not carry a warning about the condition.
In other news, the Supreme Court also ruled Thursday that states can't limit drug makers' use of data about which prescription drugs doctors tend to choose for their patients, the AP reported.
The high court voted 6-3 to strike down a Vermont law that seeks to increase the use of generic drugs by controlling the flow of information about brand-name drugs. Similar rules in Maine and New Hampshire may be affected by the ruling.
—–
One-Fourth of Same-Sex Couples in U.S. Raising Children
Children are being raised in about one-quarter of same-sex households in the United States, 2010 U.S. Census data suggests.
This is the first time the census has counted same-sex couples and their children and data release so far shows that the percentage of same-sex couples raising children is 27 percent in Hawaii, 23 percent in Alabama, 28 percent in Wyoming, 21 percent in California, 19 percent in Delaware, 26 percent in Kansas, and 20 percent in Pennsylvania, ABC News reported.
The figures are being released as New York legislators prepare to vote on a bill that could legalize same-sex marriage in the state. The bill is one vote away from being passed, which would make New York the sixth state to legalize same-sex marriage.
It's currently legal in Connecticut, Iowa, Massachusetts, New Hampshire, Vermont and the District of Columbia, ABC News reported.
—–
Whooping Cough Vaccine Recommended for Pregnant Women
Pregnant women who were not previously vaccinated against whooping cough should get the vaccination, the U.S. Advisory Committee on Immunization Practices recommends.
The vaccine would be given in the third trimester or late second trimester, the Associated Press reported.
The recommendation was approved by the advisory panel on Wednesday.
Currently, children in the U.S. begin a series of whooping cough shots at two months and most infant deaths and hospitalizations caused by whooping cough occur in the first two months of life. Some studies have found that when a pregnant woman is vaccinated against whooping cough, she passes some immunity to her newborn, the AP reported.
—–
New Wrinkle Treatment Approved by FDA
A new therapy that uses a person's own skin cells to create an injectable substance to smooth out laugh lines has been approved by the U.S. Food and Drug Administration.
The approval of laViv, marketed by Pennsylvania-based Fibrocell Science, was based on the results of two clinical trials of 421 patients who received either laViv or a placebo in three treatments about five weeks apart, Agence France Presse reported.
In one study, 57 percent of patients who received laViv saw an improvement compared to 30 percent of those in the placebo group. In the other study, 45 percent of patients in the laViv group saw an improvement compared with 18 percent in the placebo group, according to The New York Times, AFP reported.
But improvements among patients receiving laViv were seen by only 33 percent of doctors involved in one study and 19 percent of doctors in the other study.
Redness, pain, and swelling or bruising at the injection site were the most common side effects, according to Fibrocell, AFP reported.
—–
Gel Fuel for Patio Firepots Recalled
Reports of burn injuries have prompted the recall of nearly half a million bottles and jugs of gel fuel used in patio firepots, the U.S. Consumer Product Safety Commission says.
The recall covers 460,000 bottles and jugs of pourable gel fuel distributed by Napa Home & Garden of Georgia and sold at a number of stores, including Restoration Hardware and Bed Bath & Beyond, the Associated Press reported.
When poured on a firepot that is still burning, the gel fuel can ignite unexpectedly and splatter onto people who are nearby, the CPSC said.
The commission said Napa has so far heard about 23 burn injuries caused by the gel fuel, the AP reported.
​