Health Highlights: June 22, 2010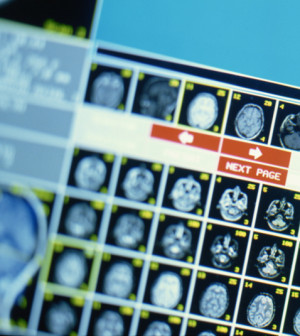 Here are some of the latest health and medical news developments, compiled by the editors of HealthDay:
FDA Approves New H1N1 Flu Test
A new test to detect 2009 H1N1 flu virus infections in humans has been approved by the U.S. Food and Drug Administration.
The test, developed by the U.S. Centers for Disease Control and Prevention, will help ensure the accuracy of influenza testing results among the approved laboratories that conduct influenza subtype testing in the U.S. and other nations, according to officials.
The new CDC Influenza 2009 A (H1N1)pdm Real-Time RT-PCR Panel (IVD) replaces the previous Swine Influenza Virus Real-Time RT-PCR Detection Panel which received emergency use authorization by the FDA in April 2009 and was used during the 2009 H1N1 swine flu pandemic.
The new test will soon be made available to approved labs.
"This clearance represents several months of close collaboration between the FDA and the CDC," Dr. Jeffrey Shuren, director of the FDA's Center for Devices and Radiological Health, said in a CDC news release. "This test is the second diagnostic cleared in recent weeks by the FDA for the 2009 H1N1 influenza virus."
—–
U.S. Bans Mail Shipments of Tobacco
As of June 29, the U.S. Postal Service will no longer be able to deliver mail-order cigarettes or smokeless tobacco bought from low-tax southern states or tax-free Indian reservations that charge much less than store prices.
The new law, signed by President Barack Obama on March 31, closes a loophole the federal government regarded as a tax dodge and a way for young people to get around age restrictions on tobacco products, CBS News/Associated Press reported.
The mailing ban includes cigarettes, roll-your-own tobacco, and smokeless tobacco. However, it doesn't include cigars, tobacco shipments entirely within Alaska or Hawaii, or packages sent between tobacco businesses.
The Prevent All Cigarette Trafficking Act is among a number of anti-tobacco measures taken by the Obama administration. Other actions have included bans on flavored cigarettes and cigarettes labeled as "light," CBS/AP reported.
—–
Consumer Protection Key Feature of Health Reform Enforcement
Consumer safeguards are expected to be a major focus when the U.S. government reveals details about how it will enforce the new health reform law.
On Tuesday, Obama administration officials were meeting with insurance company CEOs and state insurance commissioners, the White House said. It's believed the president will attend at least part of the meeting, the Associated Press reported.
The president was then expected to announce rules for putting in place consumer protections enacted by the health reform law.
The main provisions of the consumer safeguards include federal money to help 32 million uninsured people get health insurance. But that won't happen until 2014, and White House officials are concerned that rising premiums could force people to abandon their policies before the law is fully implemented, the AP reported.
A Kaiser Family Foundation survey released Monday found that the 14 million Americans who buy health coverage directly from insurers face average premium increases of 20 percent this year.
—–
Most U.S.-Approved Drugs Tested in Other Countries: Report
Eighty percent of drugs approved in 2008 for sale in the United States had clinical trials in other countries and 78 percent of all participants in clinical trials were enrolled at sites in other countries, says a report by the inspector general of the U.S. Department of Health and Human Services.
The document, scheduled for release Tuesday, also found that 10 drugs approved in 2008 were tested entirely abroad and didn't include a single test patient in the United States, The New York Times reported.
Most of the foreign clinical trial sites and participants were in Western Europe, where rules about research ethics are generally as strong as in the United States, according to Inspector General Daniel R. Levinson.
However, he also found that Central and South America had the highest number of participants per site and accounted for 26 percent of all patients enrolled in foreign trial sites, The Times reported.
The document "highlights a very frightening and appalling situation," said Rep. Rosa DeLauro (D–Conn.). "By pursuing clinical trials in foreign countries with lower standards and where FDA lacks oversight, the (drug) industry is seeking the path of least resistance toward lower costs and higher profits to the detriment of public health."
—–
Pfizer Pulls Leukemia Drug Off Market
Pfizer Inc. has agreed to stop selling its leukemia drug Mylotarg because post-market research has shown it does not slow the disease it is supposed to treat.
The drug was first given the U.S. Food and Drug Administration's blessing in 2000 under the agency's accelerated approval program. It was to be used in people with acute myeloid leukemia (AML), a bone marrow cancer, who were over 60.
But the FDA said in a statement Monday that a follow-up study that began in 2004 showed no difference in survival time when gemtuzumab (Mylotarg) was paired with chemotherapy; more patients actually died on the combination treatment than on chemotherapy alone.
"Mylotarg was granted an accelerated approval to allow patient access to what was believed to be a promising new treatment for a devastating form of cancer," Dr. Richard Pazdur, director of the Office of Oncology Drug Products at the FDA's Center for Drug Evaluation and Research, said in a statement. "However, a confirmatory clinical trial and years of postmarketing experience with the product have not shown evidence of clinical benefit in patients with AML."
The FDA also said that Mylotarg was associated with a serious, and sometimes fatal, liver condition called veno-occlusive disease when it was first approved, and rates of this side effect have increased since 2000.
Mylotarg will not be available to new patients, but those who are currently getting the drug may complete their therapy following consultation with their health care professional, according to the FDA.
​