Health Highlights: June 17, 2010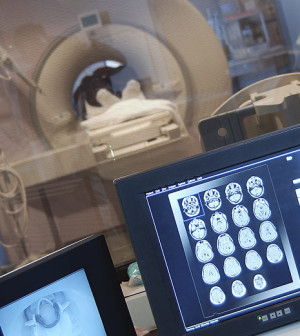 Here are some of the latest health and medical news developments, compiled by the editors of HealthDay:
U.S. Will Spend $250 Million to Increase Primary Care Providers
The U.S. government plans to spend $250 million in programs to increase the number of doctors, nurses and other primary care health providers, says Health and Human Services Secretary Kathleen Sebelius.
The funding includes $168 million to train 500 new primary care doctors over the next five years, $30 million for 600 new nurses, and $32 million for 600 new physician assistants, the Washington Post reported.
The goal of the spending is to ease a national shortage of health care workers. The money is from the Prevention and Public Health Fund that was created under the new health care law.
"These new investments will strengthen our primary care workforce to ensure that more Americans can get the quality care they need to stay healthy," Sebelius said in a news release, the Post reported.
If it didn't take action, the HHS says the United States would face a shortage of 21,000 primary care providers.
—–
Doctors Perform HIV-Infected Donor/Recipient Kidney Tranplants
In a medical first, South African doctors transplanted kidneys between donors and patients who were both infected with HIV, the virus that causes AIDS.
The first four transplants took place in 2008 at a Cape Town hospital called Groote Schuur and are described in Thursday's New England Journal of Medicine. Five more transplants have been performed since, the Associated Press reported.
Some American doctors wonder whether the same type of transplants could be tried in the United States, which bans organ donations from HIV-infected people.
We've been talking a lot about whether it makes sense to start doing this," Dr. Peter Stock, a researcher at the University of California, San Francisco, told the AP.
He noted that U.S. doctors transplant organs between donors and patients with hepatitis C.
—–
Vuvuzela Horns May Threaten Soccer Fans' Hearing
The loud buzzing vuvuzela horns at the World Cup soccer matches in South Africa may damage fans' hearing, according to experts.
The noise emitted by just one blow of the plastic horn is 131 decibels, according to University of Pretoria researchers who did a sound measurement. They said that that level of sound puts people at risk for noise-induced hearing loss, ABC News reported.
The stands at World Cup soccer matches are filled with people blowing vuvuzelas for the length of the 90-minute games. A safe level of noise exposure for 90 minutes is 102 decibels, according to the U.S. Occupational Safety and Health Administration.
"Levels as high as what this instrument is producing is unsafe for any prolonged exposure," John Weigand, director of the audiology program at SUNY Downstate Medical Center in New York City, told the AP. He was not involved in the research.
"Any sporting event is loud, and then when you add all these horns, it's an additive effect," Weigand added.
—–
'Female Viagra' Pill Has Little Effect on Libido: FDA
A new pill created to increase a woman's sex drive didn't have much impact on libido but did appear to slightly boost sexual satisfaction, according to two studies reviewed by the U.S. Food and Drug Administration.
The drug, called flibanserin, is related to the antidepressant family and affects serotonin and a number of other brain chemicals. Drug maker Boehringer Ingelheim is seeking FDA approval of the drug, the Associated Press reported.
On Friday, an FDA advisory panel of outside experts will meet to discuss the safety and effectiveness of flibanserin, including side effects such as depression, dizziness and fainting, and whether the drug should be approved by the FDA.
Many previous attempts to develop a so-called "female Viagra" were abandoned after showing little promise, the AP reported.
​