Health Highlights: June 14, 2013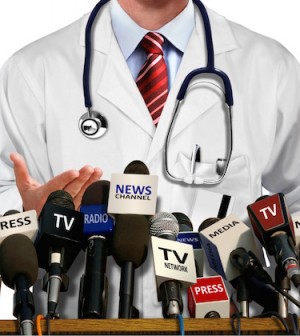 Here are some of the latest health and medical news developments, compiled by the editors of HealthDay:
U.S. Surgeon General Stepping Down
After four years in the post, U.S. Surgeon General Regina Benjamin will step down next month.
She made the announcement Wednesday in an e-mail to staff and thanked them for supporting her efforts, CNN reported.
"My goal was to create a grassroots movement, to change our health care system from one focused on sickness and disease to a system focused on wellness and prevention. With your help, that movement has begun," Benjamin wrote in the e-mail.
As surgeon general, the Alabama-native chaired the National Prevention, Health Promotion, and Public Health Council. It was created under the Affordable Care Act to find ways to improve access to care.
Deputy Surgeon General Boris Lushniak will serve as interim surgeon general until a new permanent Surgeon General is nominated, CNN reported.
​