Health Highlights: June 12, 2013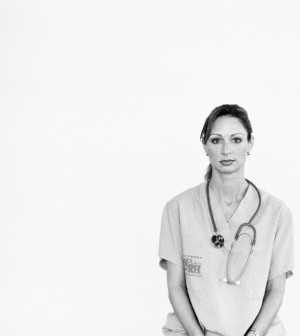 Here are some of the latest health and medical news developments, compiled by the editors of HealthDay:
Pa. 10-Year-Old Has Lung Transplant
A 10-year-old girl at the center of a fight over a controversial age-related lung transplant rule is undergoing a lung transplant today at Children's Hospital of Philadelphia.
Sarah Murnaghan's family is asking for prayers and her mother Janet said the family is "overwhelmed with emotions" and thanked all their supporters, USA Today reported.
"Today is the start of Sarah's new beginning and new life," Janet said.
Sarah has end-stage cystic fibrosis and her parents launched a legal challenge against a national rule that prevents patients younger than 12 from receiving adult lungs. Last week, a judge ordered that Sarah be placed on the waiting list for adult lungs and made a similar ruling for another child.
Lung transplants are a difficult operation, Art Caplan, head of the division of medical ethics at New York University Langone Medical Center, told USA Today.
—–
Mandela Responding Better To Treatment
After a "difficult few days," Nelson Mandela is responding better to treatment for a recurring lung infection, South African President Jacob Zuma said Wednesday.
"I am happy to report than Madiba is responding better to treatment from this morning," Zuma told lawmakers in Cape Town, Bloomberg News reported. "We are very happy with the progress that he is [having] now."
Madiba is Mandela's clan name.
Mandela, 94, is in "serious, but stable" condition, Zuma's office said Tuesday. The anti-apartheid hero and former South Africa president was hospitalized June 8. It was his fourth hospitalization since December, Bloomberg reported.
—–
Tighter Restrictions Proposed for Medical Research on Chimps
A proposal to bring captive chimpanzees in the United States under the protection of the Endangered Species Act would create another major barrier to using them for invasive medical research on human diseases.
Under the U.S. Fish and Wildlife Service proposal, permits would be required for any experiment that harms chimps, and researchers would have to prove that the experiment contributes to the survival of chimps in the wild, The New York Times reported.
The public has 60 days to comment on the proposal, which was announced Tuesday.
Wild chimps were declared endangered in 1990 but captive chimps have been unprotected under the law. This proposal would end that so-called split list, Fish and Wildlife Service Director Daniel Ashe told The Times.
The demand for chimps in medical research has declined and a U.S. National Institutes of Health committee has recommended that the NIH retire most of the about 450 chimps it owns or supports.
—–
Drug License Violations Lead to $80 Million Penalty for Walgreens
A record $80 million in fines will be paid by Walgreens for violating its U.S. Drug Enforcement Agency license to dispense controlled substances such as the highly addictive pain drug oxycodone.
It's the largest civil penalty paid under the Controlled Substances Act in DEA history, according to USA Today.
In September, the DEA accused Walgreens — the nation's largest drug store chain — of endangering public safety and forbid the company from shipping controlled drugs from its distribution center in Jupiter, Fla.
The company committed "an unprecedented number" of record-keeping violations that led to millions of oxycodone pills reaching the black market, U.S. Attorney Wilfredo Ferrer said Tuesday, USA Today reported.
—–
NYC Lawyer Faces Tough Questions About Soda Size Limit
A New York City lawyer faced tough questioning Tuesday from state appeals court members holding a hearing about a city health regulation that imposes a 16-ounce size limit on sugary beverages sold in fast food outlets, restaurants and sports stadiums.
The regulation — introduced as a way to fight obesity and diabetes — was struck down in March by a lower-court judge and the city appealed that decision.
During oral arguments Tuesday, the four state appeals court justices repeatedly asked city attorney Fay Ng to defend the regulation's scientific and legal foundations, the Associated Press reported.
One of the justices said the city seemed to be asking for unprecedented authority to regulate the portions of many types of foods, while another questioned the scientific reasoning behind the 16-oz. limit.
After Tuesday's session, City Health Commissioner Thomas Farley said he was still confident that the regulation would ultimately be upheld, the AP reported.
​