Health Highlights: June 11, 2010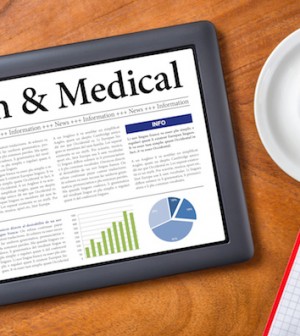 Here are some of the latest health and medical news developments, compiled by the editors of HealthDay:
Genetic Tests Must Be Approved By FDA
Five companies that make genetic tests have been sent regulatory letters notifying them that their tests are considered medical devices and must be approved as safe and effective by the U.S. Food and Drug Administration.
The agency says that none of the companies — 23andMe Inc., deCODE Genetics, Illumina, Navigenics and Knome Inc. — have submitted their genetic tests for approval, the Associated Press reported.
The companies were told to contact the FDA to make arrangements to submit their tests for review.
The letters may be the first sign of increased FDA oversight of companies that claim to use DNA samples to identify potential inherited health problems, the AP reported.
—–
Drug Companies to Share Alzheimer's Data
In an effort to trigger new ideas for Alzheimer's disease treatments, a dozen drug companies have created a shared database with information collected from thousands of patients in clinical trials.
The database, which currently includes 4,000 patients and will continue adding more, was created in consultation with U.S. regulators and the National Institute of Health. The partnership, called the Coalition Against Major Diseases, was to be announced Friday, the Associated Press reported.
The pooled data from drug company clinical trials can be used by scientists to identify promising new areas of research. Researchers who aren't affiliated with drug companies will also have access to the database, the AP reported.
Eventually, the database will include other brain diseases, such as Parkinson's.
"This is the kind of thing that's not going to produce a new treatment next week," said Food and Drug Administration Deputy Commissioner Joshua Sharfstein, the AP reported. However, "it's the kind of collaboration that does represent a major shift in thinking about how to accelerate drug development."
—–
Ikea Recalls Millions Of Window Blinds
More than three million window blinds that pose a possible child strangulation hazard have been recalled by Ikea.
All 3.36 million Roman shades and roll-up blinds sold at Ikea stores in the United States from January 1998 to June 2009 are included in the recall, the Associated Press reported.
The recall was announced Thursday after the U.S. Consumer Product Safety Commission received a report of an 18-month-old Massachusetts boy who almost strangled on a blind's cord.
The blinds were made in China, Estonia, India and Poland, the AP reported.
—–
High Meat Diet Linked To Early Periods: Study
Girls who eat a lot of meat begin having their period at an earlier age than other girls, finds a new study.
U.K. researchers looked at the diets of more than 3,000 12-year-old girls and found that eating a lot of meat at age three (more than eight portions a week) and age seven (12 portions) was strongly associated with early periods, BBC News reported.
A meat-rich diet in childhood may prepare the body for pregnancy, thus triggering an early period, wrote study leader Dr Imogen Rogers, senior lecturer in human nutrition at the University of Brighton, and colleagues.
The average age at which girls experience their first period fell dramatically during the 20th Century and it's "plausible" that the trend may be linked with increased meat consumption, Dr. Ken Ong, a pediatric endocrinologist at the Medical Research Council in the U.K., told BBC News.
The study appears in the journal Public Health Nutrition.
—–
Passport Gender Can Be Changed Without Surgery: U.S. Officials
Surgery will no longer be needed for transgender Americans to change their stated gender on passports, federal officials said Wednesday.
Previously, a holder's gender on a passport could be changed only if the person had completed sexual reassignment surgeries, according to the National Center for Transgender Equality, the Associated Press reported.
As of Thursday, transgender people applying for a U.S. passport need only show a physician's certification that they have "undergone appropriate clinical treatment for gender transition," the State Department announced.
Appropriate treatment could mean surgery for some and non-surgical care for others, Mara Keisling, director of the National Center for Transgender Equality, told the AP.
—–
​