Health Highlights: June 10, 2010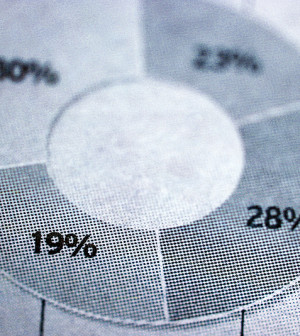 Here are some of the latest health and medical news developments, compiled by the editors of HealthDay:
Passport Gender Can Be Changed Without Surgery: U.S. Officials
Surgery will no longer be needed for transgender Americans to change their stated gender on passports, federal officials said Wednesday.
Previously, a holder's gender on a passport could be changed only if the person had completed sexual reassignment surgeries, according to the National Center for Transgender Equality, the Associated Press reported.
As of Thursday, transgender people applying for a U.S. passport need only show a physician's certification that they have "undergone appropriate clinical treatment for gender transition," the State Department announced.
Appropriate treatment could mean surgery for some and non-surgical care for others, Mara Keisling, director of the National Center for Transgender Equality, told the AP.
—–
Company Drops Chocolate Toddler Drink
A new chocolate-flavored toddler drink has been taken off the market after criticism that the product and others like it, made by Mead Johnson, contribute to childhood obesity.
Nutritionists and parents say the Enfagrow Premium drinks, aimed at children as young as 1 year old, are mostly milk and sugar, and there's no proof to back up the company's health claims about the drinks, ABC News reported.
The company says the drinks contain more than 25 additives that help boost immunity, brain development and growth.
Mead Johnson has dropped the chocolate-flavored Enfagrow Premium, which contains 19 grams of sugar. However, the company still sells the vanilla-flavored version, which has 16 to 17 grams of sugar, and three unflavored versions with 10 to 11 grams of sugar.
The products are targeted at so-called "picky eaters" who might benefit from a nutritional supplement, ABC News reported.
—–
Safer Radiation Therapy Equipment Promised By Companies
Within the next two years, new radiation therapy equipment and software will include fail-safe features to lower the risk of dangerous radiation overdoses and other errors, according to manufacturers.
The new equipment will turn off if the treatment plan has not been checked, if the beam-modifying devices have not been correctly placed, or if the patient is not properly positioned, The New York Times reported.
Currently, these types of safety checks are at the discretion of radiation therapy machine operators, according to David Fisher, executive director of the industry group Medical Imaging and Technology Alliance.
While the changes sounds promising, several medical physicists at a patient-safety conference in New York told The Times that they're waiting to see the specific changes made by manufacturers.
—–
Tyverb Not Cost Effective: U.K. Health Agency
The breast cancer drug Tyverb (lapatinib) isn't cost-effective and should not be used to treat patients with advanced disease, the U.K.'s National Institute for Health and Clinical Excellence said Tuesday.
The GlaxoSmithKline drug costs about $2,300 per treatment course in Britain, the Associated Press reported.
The health agency's ruling means that about 2,000 women in the U.K. would no longer get the drug, according to Glaxo, which called the decision "deeply disappointing."
Tyverb, which is used in combination with another drug, is given to advanced breast cancer patients who haven't responded to standard medicines such as Herceptin, the AP reported. There are no other approved treatments for these patients. Tyverb is available in the U.S. and a number of other countries.
​