Health Highlights: July 8, 2010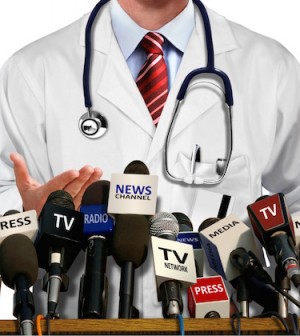 Here are some of the latest health and medical news developments, compiled by the editors of HealthDay:
Don't Use Qualaquin To Treat Leg Cramps: FDA
The malaria drug Qualaquin should not be used to treat or prevent leg cramps because there's a risk of serious blood disorders and other adverse events, the U.S. Food and Drug Administration warns.
The agency has only approved the drug to treat malaria but it's most often used in the United States to treat leg cramps, the Wall Street Journal reported.
Between April 2005 and Oct. 1, 2008, there were 38 reported cases of serious adverse events associated with quinine, the active ingredient in Qualaquin, the FDA said.
The cases included 24 blood-disorder conditions, four cardiovascular events, and 10 miscellaneous events such as hearing loss, rash, drug interaction, electrolyte imbalance and gastrointestinal problems, the Journal reported.
Among patients with a blood disorder, 21 were hospitalized and two died, the FDA said.
—–
Doctors Perform 1st Face Transplant Including Eyelids, Tear Ducts
A 35-year-old man who underwent the world's first full-face transplant including eyelids and tear ducts is doing well, according to the French doctor who did the surgery.
Dr. Laurent Lantieri performed the transplant June 27 at the Henri Mondor Hospital in the Paris suburb of Creteil. Neither he nor the hospital provided any more information about the patient, who has a genetic disorder, or the donor, the Associated Press reported.
Experts said the transplant further advances efforts to provide new faces and lives for disfigured patients.
This is a "considerable achievement," said Neil Huband, a spokesman for the U.K. Facial Transplantation Research Team, based at the Royal Free Hospital in London, the AP reported.
This is the 12th face transplant worldwide since the first successful one was performed in France in 2005. In that case, doctors replaced the nose, mouth and chin of a woman whose face had been disfigured by a dog attack.
—–
Obesity Leads to Inactivity in Kids: Study
A new study challenges the widely held belief that a lack of exercise leads to obesity in children.
The 11-year study, which included more than 200 children in Plymouth, England, suggests that putting on excess weight leads to inactivity in children — instead of the other way around — and that anti-obesity programs need to focus more on diet than exercise, BBC News reported.
Because they may have a negative body image, overweight and obese children might decide not to participate in exercise and sports, the study authors said. In addition, children who are too heavy may be more likely to suffer discomfort and pain during exercise.
The study appears in the journal Archives of Disease in Childhood.
While the findings offer new insight, the wider health benefits of exercise for children need to be considered, Dr. David Haslam, of the National Obesity Forum in Great Britain, told BBC News.
"What we shouldn't do is take the paper at face value and allow lean children to be as lazy as they please, as that would be a catastrophic mistake," he warned.
—–
New Rules May Ease Veterans' Claims for PTSD Compensation
New regulations will eliminate a requirement that U.S. veterans document specific incidents — such as firefights, mortar attacks or bomb blasts — when they apply for post-traumatic stress syndrome-related compensation.
Under the new rule, which could take effect as early as Monday, veterans of all wars will be eligible for compensation if they can prove they served in a war zone in a role consistent with events they say caused their condition, The New York Times reported.
Veterans have long complained that finding documents about specific incidents that triggered PTSD was an extremely time-consuming and sometimes impossible task.
One provision of the new rule that's causing concern is that a final decision of a veteran's case will be made by a psychiatrist or psychologist who works for the Department of Veterans Affairs. Veterans' advocates fear this requirement could be used by the VA to sharply limit approvals of PTSD-related compensation, the Times reported.
​