Health Highlights: July 5, 2011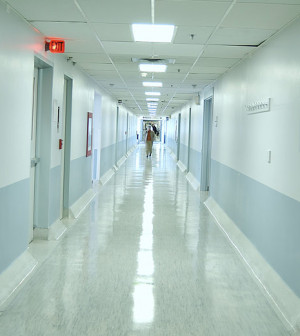 Here are some of the latest health and medical news developments, compiled by the editors of HealthDay:
Seeds Linked to E. Coli Outbreak Still Being Sold
European officials said Tuesday that fenugreek seeds linked to a huge and deadly E. coli outbreak centered in Germany are still being sold and were distributed to more countries than previously believed.
The European Union has now banned further imports of the seeds from Egypt until Oct. 31, and all seeds from one Egyptian exporter received between 2009 and 2011 must be destroyed, the Associated Press reported.
The lot of contaminated seeds from Egypt blamed for the E. coli outbreak was imported by one distributor in Germany, but the seeds were then sold to 54 different companies in Germany and 16 companies in 11 other European countries, according to the European Food Safety Authority.
Fenugreek seeds are often sold dried. If they are contaminated with E. coli, the bacteria can survive for years, the AP reported.
—–
Maker Seeks to Prevent Drug's Use in Lethal Injections
A Danish drug company says it will restrict distribution of its Nembutal drug to prevent it from being used in lethal injections to execute prisoners in some U.S. states.
Nembutal is the trade name for Lundbeck's pentobarbital sodium injection. It's used to treat severe epilepsy but is also used by a number of states in a three-drug mixture used to execute death row inmates, Agence France-Presse reported.
Lundbeck said Friday that Nembutal will now "be supplied exclusively through a specialty pharmacy drop ship program that will deny distribution of the product to prisons in U.S. states currently active in carrying out the death penalty by lethal injection."
Distributors were notified of the plan in late June, AFP reported.
—–
Paycheck Can Be Dangerous: Study
Payday can be life threatening, according to a new study.
A U.S. researcher looked at four major demographic groups — military personnel, people receiving tax rebate checks, seniors on Social Security, and recipients of Alaska's Permanent Fund dividends — and found a spike in death rates in the week after they received their checks, msnbc.com reported.
The largest increases occurred in deaths caused by substance abuse, external causes (accidents of various kinds), and heart attacks.
"After getting paid, people are just more active — they go out to dinner, head to the store, drive more, go to bars, etc.," said University of Notre Dame economist William Evans, msnbc.com reported. "Some of this behavior is inherently risky, like drinking too much or driving drunk. Some of the activity will naturally increase risk — if you drive more, the risk of being in a car accident has increased."
"Some of the links are not so obvious," he added. "For example, more activity may spur on a heart attack. And some of it is increased risk taking, as with substance abuse."
The study appears in the Journal of Public Economics.
​