Health Highlights: July 27, 2011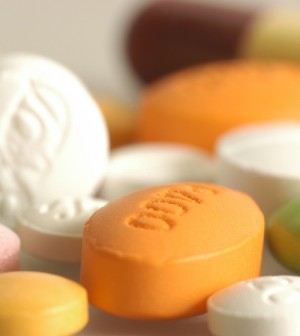 Here are some of the latest health and medical news developments, compiled by the editors of HealthDay:
Judge Dismisses Suit Barring Embryonic Stem Cell Research
The Obama administration will be able to continue funding embryonic stem cell research after a lawsuit challenging it was dismissed Wednesday.
The lawsuit alleged that a federal law that prohibits taxpayer financing of embryonic stem cell research that harms an embryo was being violated by the U.S. National Institutes of Health. But the Obama administration argued that federal policy allows research using embryos that were harvested long ago through private funding, the Associated Press reported.
U.S. District Judge Royce Lamberth ruled last year that the lawsuit was likely to succeed and ordered a stop to federally-funded embryonic research while the case continued. But the U.S. Circuit Court of Appeals in Washington, D.C. ruled that the lawsuit was likely to fail and overturned the injunction.
As a result, Lamberth released an opinion Wednesday in favor of the Obama administration, the AP reported.
Scientists hope that embryonic stem cells will one day provide cures for a number of ailments, including spinal cord injuries and Parkinson's disease.
—–
Little Evidence of 9/11 Cancer Link: Report
A U.S. government report released Tuesday says there isn't enough evidence at the moment to determine whether dust and smoke caused by the terrorist attack on the World Trade Center caused cancer in rescue or recovery workers or New York City residents who lived near the site.
The finding means that people with cancer diagnoses they attribute to the 9/11 attack don't qualify for federal benefits to treat or compensate them for their disease, says The New York Times.
The report by the National Institute for Occupational Safety and Health was required by a new federal act that provides $4.3 billion over the next five years to monitor, treat and compensate people who were exposed to dust and fumes from the WTC attack.
The report is based on a review of available evidence, but there have been only 18 published research studies on the WTC attack that mentioned cancer. Only five of those studies were peer-reviewed and they yielded mixed findings, according to NIOSH Director Dr. John Howard, The Times reported.
A second review of a possible link between cancer and the WTC attack will be conducted in early to mid-2012, Howard said.
According to The Times, some physicians believe a link to cancer will emerge with time.
Dr. Philip J. Landrigan, head of a program devoted to 9/11 treatment, monitoring and research at Mount Sinai Medical Center, told the newspaper that the likelihood of malignancies tied to 9/11 increases as years go by. He pointed to his team's research into multiple myeloma, which seems to be occurring at a higher-than-usual rate and at an unusually young age in some responders.
—–
Universal Flu Vaccine May be Available Within Five Years: NIH Director
A universal flu vaccine to protect people against all strains of influenza could be available within five years, according to the director of the U.S. National Institutes of Health.
The vaccine would replace annual flu vaccines developed for specific seasonal flu strains, Dr. Francis Collins told USA Today.
Just a few years ago, a universal flu vaccine "seemed completely out of reach" due to yearly mutations in flu viruses, Collins said. But scientists have recently discovered that certain parts of flu viruses don't change and could be targeted by a vaccine.
While the development of a universal flu vaccine is "not a question of whether, but when," saying that one may be available in five years "is a bit ambitious," Arnold Monto, of the University of Michigan, told USA Today.
—–
EPA May Take Closer Look at Environmental Impact of BPA
A sampling and testing program to learn more about the potential environmental effects of bisphenol A (BPA) is being considered by the U.S. Environmental Protection Agency.
"A number of concerns have been raised about the potential human health and environmental effects of BPA," said Steve Owens, assistant administrator for EPA's Office of Chemical Safety and Pollution Prevention, United Press International reported.
"The data collected under the testing EPA is considering would help EPA better understand and address the potential environmental impacts of BPA," he added.
BPA — used in a wide range of consumer and industrial products including food can liners and hard polycarbonate plastics — has been shown to cause reproductive and development effects in animals, the news agency reported.
—–
Chicken Recall Expanded
A recall of ready-to-eat chicken that may be contaminated with Listeria monocytogenes has been expanded, Pilgrim's Pride announced Tuesday.
The company said the recall now includes about 7,000 pounds of Pilgrim's Pride Brand Fully Cooked Chicken Breast Nuggets distributed to dozens of Dollar General stores in West Virginia, Alabama, Tennessee, Virginia, Kentucky, Florida, Indiana, Georgia and Ohio, the Associated Press reported.
Last week, a voluntary recall of more than five tons of ready-to-eat chicken was announced.
Pilgrim's says it does not know of any reported illnesses linked to the recalled products, the AP reported.
—–
Walter Reed Army Medical Center Closing
A ceremony was held Wednesday to mark the closing of the Walter Reed Army Medical Center in Washington, D.C. after more than a century of providing care for hundreds of thousands of U.S. soldiers.
The hospital, which opened in 1909, was also the place where President Dwight Eisenhower and Gens. John J. Pershing and Douglas MacArthur died and where a number of foreign leaders were treated, the Associated Press reported.
In 2007, the medical center was rocked by a scandal about substandard living conditions for wounded troops receiving outpatient care and the difficulties they faced in getting treatment.
A government commission voted two years ago to close Walter Reed and consolidate its operations with two other military facilities, the AP reported.
​