Health Highlights: July 20, 2010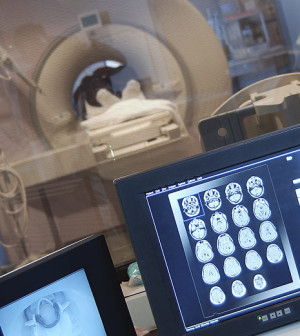 Here are some of the latest health and medical news developments, compiled by the editors of HealthDay:
Chicken Nuggets Sold at Wal-Mart May Contain Plastic Pieces
More than 91,000 pounds of frozen chicken nuggets sold at Wal-Mart are being recalled because they may contain pieces of plastic.
The recall is for 1 lb., 13 oz. bags of "Great Value Fully Cooked Chicken Nuggets" distributed by Perdue Farms Inc., said the U.S. Department of Agriculture's Food Safety and Inspection Service, reported CBS News and the Associated Press.
The recall was ordered after Perdue found small pieces of blue plastic in the chicken nuggets after receiving consumer complaints.
—–
Questions Raised About Reprogrammed Adult Stem Cells
Reprogrammed adult stem cells may not offer an alternative to embryonic stem cells, according to new research.
Scientists believe that reprogrammed adult stem cells (called induced pluripotent stem cells) can be used as blank cells that can become any other type of cell. The new cells could then be used in stem cell treatments and for laboratory research.
Researchers at Children's Hospital Boston genetically engineered adult cells in mice to imitate embryonic stem cells but found that the reprogrammed cells retained characteristics of the tissue they once were, ABC News reported.
"We're finding that there's a subtle memory of where the [adult] cells came from," said Dr. George Daley, director of the stem cell transplantation program at Children's Hospital Boston.
"We thought we could reset [blood cells] so we can make a bone tissue or other tissue types, and realized it did not make a bone tissue as well. But it did well going back to a blood cell," Daley told ABC News.
—–
California Whooping Cough Outbreak May Be Worst in 50 Years
Children, pregnant women and elderly people in California should get vaccinated against whooping cough in order to protect them against what may be the worst epidemic of the contagious disease in the state in 50 years, warn health officials.
So far this year, nearly 1,500 whooping cough (pertussis) cases have been reported in California, nearly five times the number of cases last year, said state epidemiologist Dr. Gil Chavez, the Los Angeles Times reported.
Five infants, all under three months old, have died of whooping cough so far this year and a sixth infant death was still being investigated Monday.
Chavez said that babies younger than six months are at greatest risk because even those who've been vaccinated against whooping cough have yet to develop immunity, the Times reported.
Three-quarters of infants who get whooping cough are infected by someone in their home, said Dr. Dean Blumberg, an associate professor of pediatric infectious diseases at UC Davis.
"That's why it's important to make sure their siblings and caregivers are protected," he told the Times.
​