Health Highlights: July 15, 2011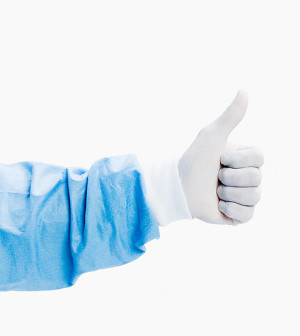 Here are some of the latest health and medical news developments, compiled by the editors of HealthDay:
Scientists Identify Gene for Stubborn Breast Cancers
Scientists have identified a gene linked to about 70 percent of breast cancer cases that are resistant to hormone treatments.
Since hormones can trigger the growth of tumors, treatments that inhibit those hormones can be key to treating certain breast cancers, researchers at the Massachusetts-based Whitehead Institute for Biomedical Research wrote in the journal Nature. Examples include tamoxifen and a class of drugs called aromatase inhibitors, BBC News said.
The newly identified gene — dubbed PHGDH — was much more active in most tumors that do not respond to hormone therapies, the scientists wrote.
The researchers said identification of the gene could one day lead to a drug that inhibits the gene's harmful activity, BBC News reported.
—–
FDA Has Concerns About New Diabetes Drug
The U.S. Food and Drug Administration is concerned about cases of bladder cancer and breast cancer among people who have taken an experimental drug to help treat type 2 diabetes, the Associated Press reported.
Dapagliflozin is a once-daily drug designed to help cut down on excess sugar by passing it in urine. In an online review, FDA regulators noted more cases of cancer among those who took the drug than a placebo, the wire service said.
An expert panel advising the FDA will meet Tuesday to recommend whether the full agency should approve the drug. The FDA also has asked the experts to evaluate the drug's effects on the kidneys and liver, the AP reported.
Dapagliflozin is produced by pharmaceutical firms Bristol-Myers Squibb and AstraZeneca.
—–
Could Smelly Feet Be a Weapon Against Malaria?
Mosquito netting and bug spray are common weapons in Africa's fight against deadly malaria, but researchers now have identified another contender: smelly feet.
In a new project funded by the Gates Foundation, scientists will use foot odor to lure disease-carrying mosquitoes to a trap where they will be poisoned, the Associated Press reported Thursday. If successful, the project could lead to development of mosquito traps for widespread use outside the home, the news agency said.
Dr. Fredros Okumu, director of the research project at Tanzania's Ifakara Health Institute, said he combines eight chemicals to replicate the musky scent of human feet. He told the news agency his customized scent attracts four times as many mosquitoes as a human and that the poison eradicates nearly all of the flying insects.
It was actually a Dutch scientist who discovered the mosquitoes' fondness for feet, he said. Supposedly, the Dutchman undressed in an unlit room and then observed where he was bitten.
Each year, more than 220 million new cases of malaria occur worldwide and almost 800,000 deaths, the AP reported.
​