Health Highlights: July 15, 2010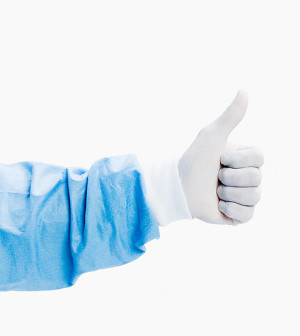 Here are some of the latest health and medical news developments, compiled by the editors of HealthDay:
FDA Panel Turns Thumbs Down on Weight-Loss Drug
Citing concerns about potential side effects, including memory problems, a U.S. Food and Drug Administration advisory committee voted Thursday not to recommend an experimental weight loss drug called Qnexa.
In a 10-6 vote, the FDA advisers said the drug's negative effects on concentration and memory outweighed its potential ability to help people lose weight, the Associated Press reported.
The full FDA will consider the panel's recommendation and make a final decision later this year. The agency is not bound to follow the recommendations of its advisory committees but typically does so.
The application for Qnexa was submitted by Mountainview, Calif., drugmaker Vivus Inc.
The agency has not approved a new prescription weight loss pill in over a decade, and currently available drugs have limited effectiveness and worrisome side effects, the AP said.
—–
Former Vice President Cheney Receives Heart Pump
Former U.S. vice president Dick Cheney had a pump implanted in his heart last week in order to treat worsening congestive heart failure.
The left ventricular assist device helps pump blood through the body, the Washington Post reported.
Cheney, 69, has had five heart attacks, the first once occurring when he was 37 years old. His announcement about his surgery was made Wednesday.
Potential risks associated with the left ventricular device include mechanical failure and blood clotting inside the pump, which could lead to a stroke, the Post reported.
—–
Fresh Express Romaine Lettuce Salad Products Recalled
Possible E. coli contamination has prompted a voluntary recall of Fresh Express romaine lettuce salad products.
The California-based company said the recall covers products that have use-by dates of July 8, July 9, July 10, July 11 and July 12, and have an "S" in the product code, MSNBC.com reported.
The products were distributed in California, Arizona, Arkansas, Colorado, Hawaii, Idaho, Kansas, Minnesota, Montana, Nebraska, New Mexico, North Dakota, Oklahoma, Oregon, South Dakota, Texas, Utah, Wyoming, Washington and Nevada.
Customers with the products should discard them. For more information, call Fresh Express at (800) 242-5472.
No illnesses have been reported in association with the recall, which was announced after a random test by the U.S. Food and Drug Administration detected E. coli in one package of Fresh Express Hearts of Romaine, MSNBC.com reported.
In May, Fresh Express recalled romaine ready-to-eat salads due to possible salmonella contamination.
——
Packaging Chemicals Caused Cereal Recall: Kellogg
Higher-than-normal levels of chemicals in food package liners caused the unusual smells and flavors that led to a recall of 28 million boxes of Apple Jacks, Corn Pops, Froot Loops and Honey Snacks cereals in late June, Kellogg Co. said Wednesday.
The Michigan-based company received complaints from 20 people, including five who said they experienced nausea and vomiting, the Associated Press reported.
Kellogg said the problem was caused by elevated levels of hydrocarbon chemicals, including methyl naphthalene. Lower concentrations of these chemicals are found in the wax and film used for food packaging, the company said.
The U.S. Food and Drug Administration is reviewing Kellogg's information and doing its own risk assessment, the AP reported.
—–
Pottery Barn Kids Recalls 82,000 Cribs
About 82,000 drop-side cribs sold by Pottery Barn Kids have been recalled because they pose an entrapment or suffocation hazard to young children, according to the U.S. Consumer Product Safety Commission.
The recall covers all Pottery Barn Kids drop-side cribs, regardless of model number. Free kits to immobilize the drop-side rail of the cribs are being offered by the retailer, the Associated Press reported.
This is the latest in a long series of recalls of drop-side cribs, which have been sold for decades.
On Wednesday, the CPSC proposed a ban on the manufacture, sale and resale of drop-side cribs. The agency wants to make cribs with four fixed sides mandatory and has proposed tougher manufacturing standards for cribs. It would be the first change in crib rules in 28 years.
"We've seen a number of tragedies because we had such as weak crib standard," said CPSC chief Inez Tenenbaum, the AP reported.
—–
Nestle Settles With FTC Over Children's Drink Health Claims
There will be no more ads claiming that Boost Kid Essentials probiotics drinks for children can prevent illness, boost immunity and reduce the number of missed school days, the U.S. Federal Trade Commission says.
The agency said Wednesday that it had reached a settlement with Nestle HealthCare Nutrition Inc., Associated Press reported.
"Nestle's claims that its probiotic product would prevent kids from getting sick or missing school just didn't stand up to scrutiny," said David Vladeck, director of the FTC's Bureau of Consumer Protection.
This is the first time the FTC has challenged advertising for probiotics, which are live bacteria promoted as being able to help digestion and fight bad bacteria, the AP reported.
—–
Early Detection of Cognitive Impairment Saves Money: Study
Early diagnosis of cognitive impairment in people with Alzheimer's disease can lead to long-term medical cost savings, a new study says.
U.S. researchers gave a standard memory test to more than 8,000 VA patients aged 70 and older. More than one-quarter failed the two-minute test and were referred for further evaluation, the Wall Street Journal reported.
Of the 700 who underwent more extensive evaluation, nearly all were found to have significant cognitive impairment.
In clinics where staff were trained to recognize dementia, the average cost of all medical care for patients identified with dementia was $1,700 less in the year after diagnosis than in the previous year, said the researchers. But those savings didn't include the $800 average cost of the memory test.
The study was presented at the International Conference on Alzheimer's Disease in Honolulu, which ends Thursday.
​