Health Highlights: July 13, 2011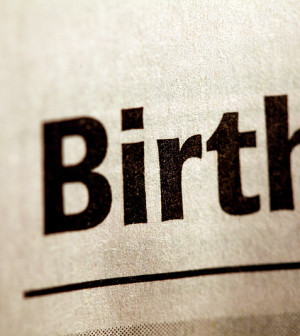 Here are some of the latest health and medical news developments, compiled by the editors of HealthDay:
Restaurant Chains Making Kids' Meals Healthier
Starting Wednesday, healthier kids meals are coming out of the kitchens at 19 major U.S. restaurant chains participating in a new program called Kids Live Well.
The chains — Cracker Barrell, Burger King and Denny's, among them — have agreed to feature lower-fat, lower-sodium meals containing 600 or fewer calories including an entree, side dish and drink. In addition, only 35 percent of the calories can come from sugar.
These new children's menu choices will be designated by a red apple, USA Today reported.
Program sponsors are the National Restaurant Association and Healthy Dining.
"Kids can eat French fries, hamburgers and fried foods some of the time when they are eating out, but not all the time," Anita Jones-Mueller, founder of Healthy Dining, told USA Today.
—–
Prognosis Good for Man With First Double Leg Transplant
A surgeon who oversaw the world's first double leg transplant this week in Valencia, Spain, said if all goes well, the patient might be able to walk with crutches in as little as six months.
Recovery for the patient, who is in his 20s, will require extensive physical rehabilitation, said Dr. Pedro Cavadas, "If everything goes as we hope it does, it would be realistic to think that in six or seven months he could be walking" with crutches, Cavadas said at a news conference, the Associated Press reported.
The next few days will be critical in establishing strong blood flow in the new legs, experts said. "If the blood supply stops, the limbs are gone," Dr. Nadey Hakim, surgical director of the West London Transplant Unit at Hammersmith Hospital in England, told the AP. Hakim was not involved in the 10-hour operation that began Sunday night.
According to Cavadas, the patient lost his legs well above the knees in an accident. He provided no details about the donor.
Previously, arms, hands and even faces have been transplanted.
—–
U.S. Issues Guidance on Insurance Exchanges
The White House issued regulations Monday outlining how states should operate the insurance exchanges that are central to the new U.S. health care law, enabling individuals and small businesses to obtain more affordable health care coverage.
The insurance exchanges "will offer Americans competition, choice and clout," Kathleen Sebelius, the secretary of health and human services, told the New York Times. By pooling insurance risks and premiums, the exchange will give individuals and small businesses "the same purchasing power as big businesses," she said.
Also, subsidies will be available to make insurance premiums more affordable.
The new standards provide guidance to states unsure of how to set up the exchanges. However, more than 24 states are fighting the health law's requirement that most Americans carry insurance, claiming the rule is unconstitutional.
Later this year, the government said it will detail the "essential health benefits" that every health plan must offer, the Times said.
By Jan. 1, 2014, the Affordable Care Act says all states must have an exchange in place. If some states can't or won't run an exchange, federal officials have said they will operate the exchange.
—–
Texas Woman Delivers 16-Pound Baby
An American woman has given birth to a baby boy weighing more than 16 pounds, a record at the Longview, Texas hospital where the cesarean delivery occurred, Agence-France Presse reported.
"We're just amazed," mother Janet Johnson told the Longview News-Journal, according to the AFP. "I can't believe he's that big. A lot of the baby clothes we bought for him will have to be returned. They're already too small for him to wear."
According to local news reports, baby JaMichael's weight may be linked to the gestational diabetes Johnson had experienced. This condition triggers pregnant women to become resistant to their body's insulin and thereby pass along abnormally high amounts of sugar to the developing fetus, which stores the calories as fat.
The baby topped even doctors' expectations by about four pounds. According to the AFP, the hospital nursery did not have diapers big enough for the baby.
—–
​