Health Highlights: July 13, 2010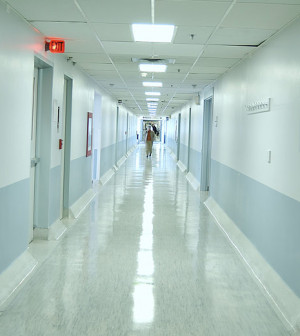 Here are some of the latest health and medical news developments, compiled by the editors of HealthDay:
Yankees Owner George Steinbrenner Dies Of Heart Attack
New York Yankees' owner George Steinbrenner died Tuesday morning in Tampa Fla. after suffering a heart attack.
Steinbrenner, who turned 80 on July 4, died at about 6:30 a.m. after being taken to St. Joseph's Hospital in Tampa, the Associated Press reported.
In recent years, Steinbrenner had made fewer public appearances due to fragile health. As his health declined, his sons Hal and Hank took over more responsibility for running the Yankees sports empire.
"Few people have had a bigger impact on New York over the past four decades than George Steinbrenner," said Mayor Michael Bloomberg, the AP reported. "George had a deep love for New York, and his steely determination to succeed combined with his deep respect and appreciation for talent and hard work made him a quintessential New Yorker."
—–
Do More to Cut Blood Infections In Hospital Patients: Survey
A lack of resources and attention to the problem are why deadly but easily preventable bloodstream infections continue to be a problem for American hospitals, according to a newly-released survey of medical professionals.
Each year, about 80,000 hospital patients in the U.S. develop catheter-related bloodstream infections (CRBSIs) and about 30,000 die, accounting for nearly one-third of all deaths from hospital-acquired infections, says the U.S. Centers for Disease Control and Prevention, the Washington Post reported.
The survey, conducted by the Association for Professionals in Infection Control and Epidemiology, included 2,075 respondents, most of whom were infection control nurses who work at hospitals.
The survey found that: 70 percent of the respondents said they aren't given enough time to train other hospital workers on proper procedures; more than half said they have to use a paper-based patient condition tracking system that can make it difficult to spot infections in real time; nearly one-third said their greatest challenge was enforcing best practice guidelines; and 20 percent said hospital administrators aren't willing to spend the money needed to prevent CRBSI's, the Post reported.
—–
New Type Of Smallpox Vaccine Added To U.S. Stockpile
The first one million doses of a next-generation smallpox vaccine have been added to the U.S. national stockpile.
The federal government has ordered 20 million doses of the new vaccine, called Imvamune. These doses are reserved for people with weakened immune systems because conventional smallpox vaccine isn't safe for them, the Associated Press reported.
Imvamune, made by a Danish company, was developed in part with U.S. research money as part of the nation's efforts to prepare for a possible bioterrorist attack.
The conventional smallpox vaccine is made with a live virus that's related to the smallpox virus. Imvamune is made with a different strain of the virus that can't multiple in human cells, the AP.
—–
Obesity At Age 20 Takes 8 years Off Men's Lives: Study
Men who are obese at age 20 die an average of eight years younger than those who aren't obese, says a new study.
Danish researchers studied more than 5,000 members of the military, who were followed from age 20 through to age 80. About 2,000 of them were obese at age 20, the Associated Press reported.
The risk of premature death in men who are obese at age 20 increases 10 percent for every point over the healthy level body mass index level of 25 points, the researchers concluded.
They also determined that obesity usually develops before age 20 and most people are unlikely to become obese later in life.
The study was presented Tuesday at the International Congress on Obesity in Stockholm, Denmark.
—–
FDA Has Concerns About New Weight Loss Drug's Side Effects
Nervous system and psychiatric side effects of a potential new weight loss drug called Qnexa are likely to be the focus when a U.S. Food and Drug Administration advisory panel reviews the drug on Thursday.
Vivus Inc. is seeking FDA approval for the drug, which helped patients in clinical trials lose as much as 13 percent to 15 percent of body weight.
FDA briefing documents posted online Tuesday acknowledge the drug's effectiveness in helping patients lose weight, but say the review panel should take into account a number of potential side effects such as depression, memory and concentration problems, and heart-related concerns, the Associated Press reported.
The panel will make a recommendation on whether the FDA should approve Qnexa. It's expected the agency will announce its decision in October.
"Given two-thirds of adults in the United States are either overweight or obese, weight loss products, such as Qnexa, may have widespread exposure, and the potential for associated safety issues must be considered," the FDA said, the AP reported.
—–
Fewer Young Africans Being Infected With HIV: U.N.
The rate of HIV infection among young people is declining in 16 of the 25 African nations hardest hit by HIV/AIDS, according to a new UNAIDS report.
The United Nations agency said the HIV infection rate among young people has dropped by at least 25 percent in 12 countries. For example, the infection rate among people ages 15 to 24 in urban areas of Kenya has decreased from about 14 percent in 2000 to 5.4 percent, the Associated Press reported.
These declining rates of HIV infection coincide with changes in sexual behavior, such as increased condom use and having fewer sexual partners. However, UNAIDS couldn't attribute the positive trends in some nations to recent agency policies that have mainly emphasized purchasing AIDS drugs rather than preventing new HIV infections.
"Young people have shown that they can be change agents in the (AIDS) prevention revolution," said UNAIDS.
The document appears to provide further evidence that the AIDS outbreak may have peaked more than a decade ago and is on the decline, according to the AP.
—–
​