Health Highlights: July 12, 2010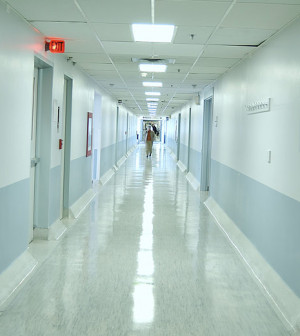 Here are some of the latest health and medical news developments, compiled by the editors of HealthDay:
Drug Maker Recalls Some Lots of Blood Thinner Coumadin
Drug giant Bristol-Myers Squibb on Monday said it is recalling eight lots of the widely used blood thinner Coumadin because the amount of active ingredient in the product could change, the Associated Press reported.
No side effects from recalled product have yet been reported, the company said, and the recall is a precaution. The recall only affects 1-milligram pills distributed in the United States in blister packs, with expriation dates between June 2011 and November 2012.
Coumadin, commonly called warfarin, is used widely to help prevent blood clots after surgery. According to Bristol-Myers Squibb, too much active ingredient might up a users' odds for bleeding, while too little could increase their chances for clots.
—–
Gulf of Mexico Seafood Safe: U.S. Officials
To date, tests on about 400 samples of commonly consumed Gulf of Mexico seafood such as shrimp, tuna and grouper indicate they're safe to eat, according to U.S. government officials.
The samples were chemically tested by the National Oceanic and Atmospheric Administration, which found no concerning level of contaminants associated with the massive oil spill that began after the April 20 BP rig explosion off the coast of Louisiana, the Associated Press reported.
The NOAA is mostly looking for polycyclic aromatic hydrocarbons, the most common cancer-causing components of crude oil.
Among other measures to protect consumers; about one-third of federal Gulf waters have been closed to commercial fishing, and seafood inspectors have been trained to sniff out oily seafood, the AP reported.
—–
Coughs And Sneezes Not Properly Covered: Study
Most people don't correctly cover their coughs and sneezes, a new study finds.
New Zealand researchers secretly observed hundreds of people cough or sneeze at a hospital, shopping mall and train station and found that about 75 percent of them did try to cover their cough or sneeze, the Associated Press reported.
However, about two-thirds of them used their hands instead of the recommended methods of coughing or sneezing into their elbow (1 in 77) or into a tissue or handkerchief (1 in 30).
"When you cough into your hands, you cover your hand in virus," said study author Nick Wilson, an associate professor of public health at the Otago University campus in Wellington, the AP reported. "Then you touch doorknobs, furniture and other things. And other people touch those and get viruses that way."
The study was presented Monday at the International Conference on Emerging Infectious Diseases, held in Atlanta.
—–
White House to Announce new HIV Strategy
The first national strategy to deal with the HIV/AIDS epidemic in the United States will be released Tuesday by the Obama administration.
The plan outlines five measures to reduce the annual number of new HIV infections by 25 percent within five years, The New York Times reported. Currently, about 56,000 Americans become infected with HIV each year, and more than 1.1 million are living with HIV, according to the White House document.
The strategy, created over 15 months of work and discussions with thousands of people around the country, does not propose a major increase in federal spending to fight HIV/AIDS.
Instead, money will be redirected to areas with the greatest need and population groups at the greatest risk, such as gay and bisexual men and black Americans, the Times reported.
—–
New Weight Loss Drug Reviewed By FDA
A U.S. Food and Drug Administration review of a new weight loss drug called Qnexa is expected to be posted Monday and the data will be reviewed Thursday at a public meeting.
In clinical trials, some patients taking the drug lost as much as 13 percent to 15 percent of body weight. The FDA considers an obesity drug to be effective if it helps patients lose at least 5 percent of total body weight after one year, the Associated Press reported.
However, a number of patients dropped out of the Qnexa clinical trial due to side effects such as memory and concentration problems.
Qnexa is a combination of the amphetamine phentermine and the anticonvulsant topiramate, says drug maker Vivus Inc. The company said phentermine helps suppress appetite and topiramate makes patients feel more satiated, the AP reported.
Two more new weight loss drugs are being considered by the FDA. In October, the agency will review Orexigen Therapeutics Inc.'s Contrave, and Arena Pharmaceuticals Inc.'s lorcaserin will be reviewed in December.
—–
FTC Should Probe Youth Marketing of Flavored Alcoholic Beverages: Senator
The U.S. Federal Trade Commission should investigate the marketing of flavored alcohol beverages with caffeine that appears to target underage drinkers, New York Sen. Charles Schumer says in a letter to the FTC.
He said the drinks are in colorful cans that resemble nonalcoholic energy drinks, which can confuse parents and police. Schumer also noted that popular flavored alcohol beverages such as Joose and Four Loko use very small print to reveal an alcohol content of up to 12 percent, the Associated Press reported.
The drinks, which come in flavors such as orange and grape, sell for as little as $2.50 a can.
"We don't condone nontraditional marketing. We position our product toward at least the age of 21 and older. We do not target college kids. We don't condone it," said Michael Mikhail, chief executive of United Brands Co. of Le Mesa Calif., which makes Joose, the AP reported.
​