Health Highlights: July 11, 2011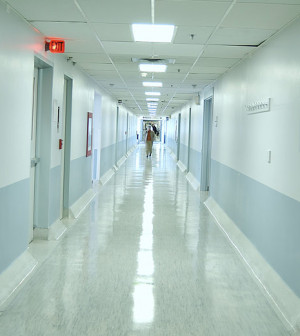 Here are some of the latest health and medical news developments, compiled by the editors of HealthDay:
Former First Lady Betty Ford Dies at 93
Former First Lady Betty Ford, who battled both breast cancer and alcoholism during her lifetime, died Friday at the age of 93.
Many credit Ford's candid revelations about her struggles with both health issues with spurring others dealing with a diagnosis of breast cancer or alcoholism to seek help, Bloomberg News reported.
Ford "distinguished herself through her courage and compassion," President Barack Obama said in a statement released Friday. She was "a powerful advocate for women's health and women's rights" who also "helped reduce the social stigma surrounding alcoholism and inspired thousands to seek much-needed treatment."
Ford lived in Rancho Mirage, Calif., at the time of her death, and no details were immediately available. Gerald Ford, her husband and Republican president from August 1974 to January 1977, died in 2006 at age 93.
After Betty Ford was diagnosed in 1974 with breast cancer, she shocked the nation by publicly discussing her mastectomy. In the week following the announcement of her surgery, clinics offering mammograms witnessed a marked increase in inquires about mammograms and other cancer prevention services, Bloomberg reported.
And following her disclosure eight years later that she was addicted to both pills and alcohol, she co-founded the Betty Ford Center, one of the first facilities for treatment of chemical dependency geared specifically to women.
—–
Medtronic Drug Pumps Can Fail Due to Battery Problem
A problem with SynchroMed drug pumps can cause them to lose battery power and fail, medical device maker Medtronic says.
The pumps are mostly used to treat severe pain and muscle spasticity. The sudden failure of a pump can cause serious injury and death in some spasticity patients, the Associated Press reported.
The problem can occur when a film forms on the pump's battery. The company says it has received 55 reports of such incidents involving batteries made before March 2005, the AP said.
Medtronic is not recalling the pumps and says they should not be removed unless they are failing. The company is working on a new battery design.
—–
EPA: Tighter Emission Standards for Coal-Burning Power Plants
Tighter standards for hundreds of coal-burning power plants in 28 states that take effect in 2012 will reduce emissions of soot, smog and acid rain by millions of tons, according to the U.S. Environmental Protection Agency.
The reductions in air pollution will prevent as many as 34,000 premature deaths, 15,000 nonfatal heart attacks, and hundreds of thousands of cases of asthma and other respiratory problems a year, The New York Times reported.
The new standards, released Thursday, will improve air quality for 240 million Americans who live in states where the pollution originates and in states downwind of coal plants, according to EPA Administrator Lisa P. Jackson.
"No community should have to bear the burden of another community's polluters, or be powerless to prevent air pollution that leads to asthma, heart attacks and other harmful illnesses," Jackson said, the Times reported.
​