Health Highlights: July 1, 2010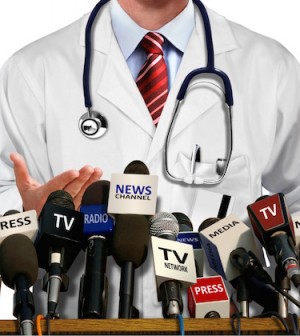 Here are some of the latest health and medical news developments, compiled by the editors of HealthDay:
West Nile Cases Lower in 2009
The West Nile virus season in 2009 was the mildest in eight years, and that trend appears to be continuing this year, say U.S. health officials.
Last year saw 386 cases of severe West Nile illness and 33 deaths, compared to 3,000 illnesses and more than 260 deaths in 2002 and 2003. So far this year just one serious West Nile illness has been reported in the United States, the Associated Press reported.
The decline in the number of cases may be because birds are developing immunity to the virus, which is spread to humans by mosquitoes that bite infected birds.
Severe symptoms of infection with West Nile virus, first documented in the United States in 1999, include neck stiffness, disorientation, coma and paralysis, the AP reported.
—–
VA Facility Should Be Investigated: Senators
A formal investigation of the John Cochran VA Medical Center in St. Louis is needed, say some members of Congress who are outraged by news that 1,812 veterans may have been exposed to potentially deadly viral infections while receiving dental treatment at the facility between Feb. 1, 2009, and March 11 of this year.
Those at fault should be "disciplined or dismissed," Republican Sen. Todd Akin said in a news release, the Associated Press reported. "I cannot believe that the Veterans Administration has failed our St. Louis veterans in such a dramatic and disturbing manner."
In letters sent to VA Secretary Eric Shinseki, Akin and another Missouri senator — Democrat Russ Carnahan — demanded a formal investigation into the veterans' possible exposure to infections such as hepatitis C and HIV through improperly sterilized dental instruments.
All the patients have been urged to return to the VA facility for blood tests. So far, about 100 veterans have had follow-up blood tests, and hundreds of others have made arrangements to be tested, said VA Medical Center spokeswoman Marcena Gunter, the AP reported.
"While VA believes there is minimal risk — any risk at all is unacceptable," the VA said in a news release. "Any error in judgment or procedure will not be tolerated as the safety of our veterans is essential to our mission," it added.
—–
40 Million Expired Swine Flu Vaccine Doses to Be Destroyed
About 40 million doses of swine flu vaccine worth about $260 million will be destroyed because it's past the expiration date, says the U.S. Food and Drug Administration.
The amount of the outdated vaccine, which will be incinerated, is more than twice the usual surplus and likely sets a record, according to the Associated Press.
"It's a lot, by historical standards," admitted Jerry Weir, who is in charge of vaccine research and review for the FDA.
One government estimate suggests that about 30 million more swine flu vaccine doses could expire and have to be destroyed. If that's the case, it means that more than 43 percent of the total supply of swine flu vaccine for the U.S. public will have gone to waste, the AP reported.
The U.S. obtained about 162 million doses of swine flu vaccine for the general public and another 36 million doses for the military and other countries. But the swine flu epidemic was not as dangerous as originally feared.
"Although there were many doses of vaccine that went unused, it was much more appropriate to have been prepared for the worst case scenario than to have had too few doses," Bill Hall, spokesman for U.S. Department of Health and Human Services, told the AP.
—–
EPA Way Behind on Air Pollution Regulations: Report
A new report says the U.S. Environmental Protection Agency is a decade behind schedule in developing emissions standards for many toxic air pollutants.
The standards, due in 2000, were meant to reduce air pollution from industries such as chemical manufacturers and smaller businesses such as dry cleaners and gas stations, said the paper released last week by the EPA's inspector general, The New York Times reported.
The EPA has also failed to meet goals listed in a 1999 planning document called the Integrated Urban Air Toxics Strategy, the inspector general said. The objectives include assessing city dwellers' risks of developing health problems from exposure to air pollution.
In response to the document, EPA officials said budget cuts have made it difficult for the agency to meet its deadlines. They noted that "air toxics support has been cut over 70 percent" since 2001, The Times reported.
Outside experts agree that the EPA has been handcuffed by lack of funding.
—–
Americans With Pre-Existing Conditions to Get Health Coverage
A new program to help people who can't get health insurance because they have pre-existing health conditions was unveiled Thursday by the U.S. Department of Health and Human Services.
As many as 350,000 people will receive coverage under the Pre-Existing Condition Insurance Plan, which will bridge the coverage gap until the Affordable Care Act takes effect in 2014, CNN reported.
In order to be eligible, an applicant must be a U.S. citizen or legal resident who has been denied insurance by a private company because of a pre-existing condition and has been uninsured for at least six months.
Eligibility is not based on income. The wide range of benefits will include both primary and specialty care, hospitalization and prescription drugs. The federal government will run the program in 21 states, while 29 states plus the District of Columbia will operate their own plans, CNN reported.
​