Health Highlights: Jan. 9, 2013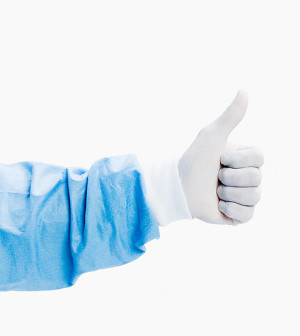 Here are some of the latest health and medical news developments, compiled by the editors of HealthDay:
Device Sucks Food From Stomach, Helps People Lose Weight
A new device that sucks food out of the stomach can help obese people lose weight, according to the inventors of the appliance.
People wait 20 minutes after eating, then use the AspireAssist to empty 30 percent of their stomach contents into the toilet through a tube attached to a port implanted on the outside of the abdomen, ABC News reported.
Removing the food prevents absorption of calories, which leads to weight loss, according to the inventors. A one-year trial of 24 obese people found that they lost an average of 49 percent of their excess weight (about 45 pounds) when using the device.
AspireAssist has been available in some parts of Europe since 2011. It's currently undergoing trials in the United States but has not been approved by the Food and Drug Administration, ABC News reported.
—–
Fisher-Price Sleepers Recalled Due to Mold Problem
About 800,00 Newborn Rock 'n Play Sleepers are being recalled by Fisher-Price due to a problem that could expose infants to mold, which can cause respiratory illnesses and other health problems.
Mold can develop between the sleeper's hard plastic frame and removable seat cushion if the sleeper remains wet/moist or is not regularly cleaned. Fisher-Price has received 600 reports of mold on the sleepers and 16 people have reported that their infants received treatment for respiratory issues, coughs and hives after sleeping in the product, the U.S. Consumer Product Safety Commission said.
The sleepers were sold at stores across the U.S. and online since September 2009. Consumers with these sleepers should check for mold under the removable seat cushion. The presence of mold is indicated by dark brown, gray or black spots.
If there is mold, consumers should immediately stop using the sleeper and contact Fisher-Price for cleaning instructions or further help, the CPSC said.
For more information, phone Fisher-Price at 1-800-432-5437 or go to the company's website.
——
George H.W. Bush's Recovery Continuing: Spokesman
Former U.S. President George H.W. Bush is continuing his recovery from a bronchitis-related cough and there's no timetable for his release from hospital, according to a statement released Monday.
Bush, 88, has been in Methodist Hospital in Houston since Nov. 23, the Associated Press reported.
Monday's statement by the former president's spokesman Jim McGrath is the first information about Bush's condition since Dec. 30., when it was announced that he had been moved out of intensive care.
—–
​