Health Highlights: Jan. 7, 2010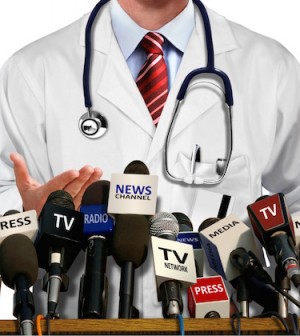 Here are some of the latest health and medical news developments, compiled by the editors of HealthDay:
FDA Considers Jet Lag Drug
A drug called Nuvigil could become the first medicine specifically approved in the United States to treat jet lag.
Nuvigil is a slightly modified version of an older stimulant called Provigil, both made by Pennsylvania-based Cephalon, The New York Times reported.
Nuvigil, which went on sale in June, already has FDA approval for treatment of excessive sleepiness associated with narcolepsy, sleep apnea and "shift work sleep disorder."
Initially, the FDA said it would take six months to review Cephalon's application to have Nuvigil approved as a jet lag treatment, instead of the usual 10 months, The Times reported. But late last year, the agency said it would delay its decision until March 29 in order to have more time to review data, the company said.
—–
Testosterone Levels Affect Breast-Feeding: Study
Elevated levels of the male hormone testosterone during pregnancy may explain why some women have difficulty breast-feeding, say Norwegian researchers.
They said their study of 180 women showed a clear relationship between higher levels of testosterone during pregnancy and low rates of breast-feeding at three and six months, BBC News reported.
The researchers said testosterone may have a negative impact on the development of glandular tissue in the breast, which would affect a mother's ability to breast-feed.
The study appears in the journal Acta Obstetricia and Gynecologica Scandinavica.
—–
Anti-Obesity Drug May Reduce Sleep Apnea
An investigational oral anti-obesity drug called Qnexa appears to be an effective treatment for sleep apnea, according to drug maker Vivus Inc.
A study of 45 obese men and women found that those treated with Qnexa for 28 weeks had 69 percent fewer sleep apnea events than those who took a placebo. The patients who took the drug lost an average 10 percent of body weight (about 23.8 pounds), Dow Jones Newswires reported.
"We know that substantial weight loss can significantly improve sleep apnea. These phase 2 data suggest that Qnexa, if approved for this indication, may be a promising treatment" for sleep apnea, said Leland Wilson, chief executive of Vivus.
The company has asked the U.S. Food and Drug Administration to approve the drug as a treatment for obesity, Dow Jones Newswires reported.
​