Health Highlights: Jan. 3, 2013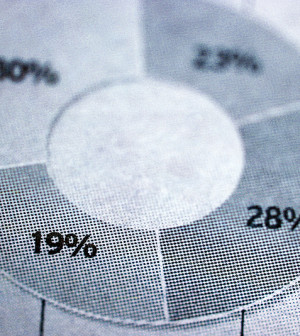 Here are some of the latest health and medical news developments, compiled by the editors of HealthDay:
Makers of Brand-Name Opioid Painkillers Fight New Generics
As the makers of generic versions of opioid painkillers prepare to bring their cheaper products to market this month, the companies that produce brand-name versions of these powerful medications continue to fight the effort.
According to a report published in The New York Times, both Purdue Pharma and Endo Pharmaceuticals have introduced tamper-resistant versions of Oxycontin and Opana that are difficult to crush or melt, so it's harder for people to abuse the drugs. Both companies claim the move was motivated by concerns for public safety, and the companies have asked the U.S. Food and Drug Administration to require the same tamper-resistant design from the generic drug makers.
So far, their efforts have been stymied. Last month, a federal judge dismissed a lawsuit filed by Endo that would have kept generic versions of its drug, Opana, from going on sale in January. In court papers, the FDA said the lawsuit was a "thinly veiled attempt [by Endo] to maintain its market share and block generic competition," the Times reported.
Dr. Douglas C. Throckmorton, deputy director of regulatory programs at the FDA, told the Times that a guidance is expected to be issued this month that would detail what kind of data would be required to show that a tamper-resistant design would make an opioid painkiller more difficult to abuse.
"We understand the value in developing appropriate abuse-resistant technology, and we want to find a way of incentivizing that," Throckmorton said. "But we also understand the value of generics for patients."
One recent study, funded by Purdue Pharma and published in the Journal of Pain, did find that the number of people treated at drug-abuse clinics who said they had abused Oxycontin fell significantly following the introduction of the tamper-resistant version of the painkiller.
One expert told the Times that the issue is complicated.
"I think it is great that the industry is creating innovative strategies," said Dr. Daniel Alford, a professor at the Boston University School of Medicine. "But these drugs are expensive." He also noted that the labeling of any potentially dangerous drug as being safer could eventually lead to other safety problems.
—–
Quitting Smoking May Lower Anxiety Levels
Quitting smoking may lower anxiety levels, British researchers report.
Almost 500 smokers who were trying to quit were followed for six months, and the 68 who were successful at that point also showed lower anxiety levels, the BBC reported Wednesday.
Scientists from Cambridge, Oxford and King's College in London, who published their findings in the British Journal of Psychiatry, did note that those who had mood or anxiety disorders were more likely to show this effect and that those who tried to quit but failed showed slight increases in anxiety.
However, those who smoked only for pleasure did not become more anxious if their efforts to quit failed, the researchers added.
—–
New Law Would Fund 'Bubble Boy' Treatment at Home
Treatments for people with a primary immunodeficiency disease, or "bubble boy disease," may soon become more accessible and affordable. If signed into law by President Obama, a bill passed by the House and Senate last week would fund at-home drug therapy for these patients.
Patients with primary immunodeficiency diseases can't fight everyday germs and viruses. To obtain the antibodies needed to stay alive, they require frequent hospital visits for intravenous immunoglobulin treatments. But hospitals harbor potentially deadly germs and are often a long way from home.
Last week, the House and Senate passed the Medicare IVIG Access Act, which provides for a three-year pilot program with at-home infusions paid for by Medicare, ABC News reported. Previously, the infusion drugs were covered, but not the ancillary services, including nursing.
Dr. Michael Blaese, medical director of the Immune Deficiency Foundation, called that omission a "quirk," and said the treatments are essential. "If they don't get it, they get infected, and they die of pneumonia, meningitis, septicemia," he told ABC News. Or they suffer from lifelong lung damage, he said.
In the United States, about 250,000 people have primary immunodeficiency diseases. The bill was reportedly inspired by the late David Vetter of Texas, the original "boy in the bubble" who lived in a sterile plastic bubble until his death at age 12.
—–
Ex-President George H.W. Bush in Hospital ICU: Reports
Former President George H.W. Bush, 88, remains in "guarded condition" in the intensive care unit at a Houston hospital because of a persistent fever related to a lingering respiratory illness, according to published reports.
Bush, who was initially hospitalized on Nov. 23 with a cough linked to bronchitis, was moved to the ICU at Methodist Hospital on Sunday because of an alarming fever, Jim McGrath, Bush's spokesman in Houston, told the Associated Press.
"It's an elevated fever, so it's actually gone up in the last day or two," McGrath told the AP. "It's a stubborn fever that won't go away." However, the cough that sent Bush to the hospital last month is improved, he said.
Bush — the 41st president and the oldest former commander-in-chief — was put on a liquid diet, McGrath also said on Wednesday. The former president's family is with him, and his physicians are cautiously optimistic about his prognosis, McGrath said.
—–
​