Health Highlights: Jan. 27, 2010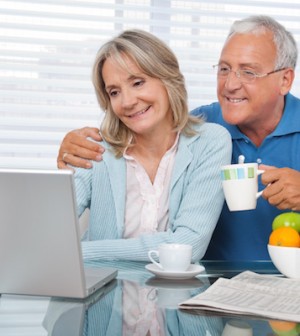 Here are some of the latest health and medical news developments, compiled by the editors of HealthDay:
C-Section Doesn't Affect Breast-Feeding: Study
Contrary to a widely held belief, having a "non-natural" instrumental or Caesarean section birth doesn't affect how long a mother breast-feeds, says a British study that included 2,000 new mothers.
But the researchers did find that a mother's ethnicity and the number of previous births did have an impact. White mothers were 70 percent more likely to stop breast-feeding than non-white women, BBC News reported.
The study also found that babies who began breast-feeding within an hour of being born weren't breast-fed longer than those who started breast-feeding within 48 hours of birth.
All the mothers in the study received breast-feeding help from the same peer support group. On average, they breast-fed for 21 weeks, and half of them breast-fed for more than 27 weeks, much longer than the national average, BBC News reported.
The study was published in the journal BMC Pediatrics.
—–
Antibiotics Combo More Effective Than Single Drug
Having patients take the two antibiotics lankacidin and lankamycin at the same time is a more effective way to combat pathogenic bacteria than using either antibiotic on its own, a new study says.
Individually, each drug is marginally effective at fighting pathogens, said the American and Israeli researchers. However, when used together, the two antibiotics are much more likely to be effective against dangerous pathogens such as methicillin-resistant Staphylococcus aureas (MRSA), United Press International reported.
"What we found most amazing is that the two antibiotics appeared to help each other in stopping pathogens from making new proteins and in inhibiting bacterial growth," lead investigator Alexander Mankin, professor and associate director of the Center for Pharmaceutical Biotechnology at the University of Illinois in Chicago, said in a news release.
The study was published online in the journal Proceedings of the National Academy of Sciences.
—–
New Disinfectant Kills Wide Range of Pathogens
A new rapid-acting disinfectant may help reduce deadly infections in hospitals, German scientists say.
The disinfectant is a simple alkaline detergent formulation mixed with 20 percent propanol, United Press International reported.
In tests on surgical instruments, the disinfectant killed bacteria, viruses, fungi and prions that cause mad cow disease in cattle and Creutzfeldt-Jakob disease in humans.
"Standard formulations that eliminate prions are very corrosive," study leader Dr. Michael Beekes, of the Robert Koch Institute in Berlin, said in a news release, UPI reported. "The solution we've come up with is not only safer and more material-friendly but easy to prepare, cheap and highly effective."
The study appears in the February issue of the Journal of General Virology.
—–
Curbs on L.A. Medical Marijuana Dispensaries Called 'Disaster' for Patients
A Los Angeles ordinance that places restrictions on medical marijuana dispensaries will dramatically restrict patient access to the drug, according to critics of the law.
The measure, passed Tuesday by the city council, forces dispensaries to comply with local restrictions, such as being at least 1,000 feet away from parks, schools and libraries. In addition, dispensaries will not be allowed to abut or be across an alley from residential property, the Los Angeles Times reported.
The restrictions will make it difficult to find suitable locations, say the operators of the estimated 150 medical marijuana dispensaries.
"It's a disaster for patients," James Shaw, director of the Union of Medical Marijuana Patients, told the city council after the vote, the Times reported.
​