Health Highlights: Jan. 26, 2010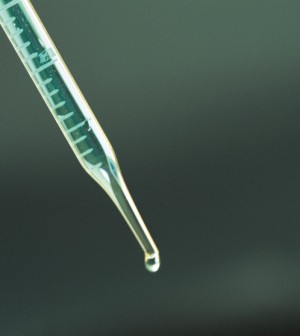 Here are some of the latest health and medical news developments, compiled by the editors of HealthDay:
Defect Prompts Recall of 2 Million Needles
Two million Exel/Exelint Huber needles are being recalled because there's a risk they can push pieces of silicone into patients' bodies, says the U.S. Food and Drug Administration.
The needles are used to access injection ports implanted beneath the skin of patients with chronic diseases who require frequent injections, the Associated Press reported.
The voluntary recall by Miami-based Nipro Medical Corp. includes needles made between January 2007 and August 2009.
An FDA inspection of Nipro's manufacturing plant found that 60 to 72 percent of the needles have a design problem that can cause the needle to dislodge bits of silicone from the injection ports and possibly push the pieces into a patient's bloodstream, the AP reported.
—–
Victoza Approved for Type 2 Diabetes
Victoza (liraglutide) has been approved to treat type 2 diabetes in some adults, the U.S. Food and Drug Administration said in a news release.
But the agency warned that the once-daily injection shouldn't be used as an initial (first-line) treatment until additional studies are completed, since the drug may cause thyroid tumors or a rare disease called medullary thyroid cancer. People at risk for this type of cancer shouldn't use the drug, the FDA stressed.
Victoza, among a class of medicines called glucagon-like peptide-1 (GLP-1) receptor agonists, is meant to be used along with diet and exercise to control blood sugar by helping the pancreas make more insulin after a person eats.
In clinical studies involving more than 3,900 patients, people who took Victoza had more cases of pancreatic inflammation (pancreatitis) than people who took other diabetes drugs, the FDA said. The drug should be stopped if severe abdominal pain develops or tests confirm pancreatitis, the agency said.
Victoza is produced by Denmark-based Novo Nordisk.
—–
Hearing Problems Decreasing: Study
The rate of hearing problems among Americans ages 45 to 75 has been decreasing for years, says a new study.
Researchers analyzed the results of hearing tests conducted between 1993 and 2008 on about 5,300 people who were at least 45 years old and born between 1902 and 1962, the Associated Press reported. The participants were residents of Beaver Dam, Wis., and their children, who lived in different places.
Men had an average 13 percent reduced risk of hearing impairment for every five-year increase in their date of birth, the study found. For women, the decrease was about 6 percent, the AP reported.
The study was published in the American Journal of Epidemiology.
Experts suggested a number of reasons for the decline in hearing problems, including fewer noisy jobs, better workplace ear protection, immunizations and antibiotics that prevent certain diseases, and perhaps even a decrease in smoking, the AP reported.
—–
Processed Foods Main Source of Sodium for Many
Many people consume too much sodium, and processed foods are the main reason why, new research shows.
ScienceDaily reported Tuesday on the study set to appear in the February issue of the American Journal of Clinical Nutrition. Australian researchers conducted a systematic review of the sodium contents of processed foods available in that country. Previous research has shown that high sodium intake can raise blood pressure.
The team at the George Institute for International Health in Sydney said their database and descriptive data offer the tools and information needed for continued monitoring of sodium content in processed foods.
The Australian research "is important in that these real-time data provide baseline information on the sodium content of many foods in Australia," American Society for Nutrition spokesman Roger Clemens said in a society news release. "A successful sodium-reduction process is likely to involve several steps, a gradual decrease in sodium such that food safety is not compromised while attempting to reduce the risk of elevated blood pressure among those who may respond to lower dietary sodium."
—–
More Melamine-Tainted Dairy Products Found in China
Chinese officials say they've ordered the removal of melamine-tainted dairy products from the shelves of more than a dozen convenience stores in the southern province of Guizhou.
The order to remove cartons of milk and frozen milk products dating from early 2009 came after health inspectors tested the products and found they contained melamine, the Associated Press reported.
Health authorities are investigating why the tainted dairy products hadn't already been pulled from the convenience store shelves, said Guizhou government spokeswoman Ling Hu.
The action comes more than a year after melamine-contaminated milk sickened hundreds of thousands of children in China, the AP reported. Melamine is used in the manufacture of plastics and fertilizer.
—–
U.S. Unprepared for Bioterror Attack: Panel
The United States isn't prepared for a biological terrorist attack, such as the release of deadly bacteria or viruses, according to a Congressionally mandated panel.
The poor preparation for the swine flu outbreak in 2009 shows that the nation isn't positioned to respond to something more serious, said Randy Larsen, executive director of the Commission on the Prevention of Weapons of Mass Destruction Proliferation, the Associated Press reported.
Larsen noted that the United States ran out of H1N1 swine flu vaccine despite a six-month warning from health officials that the disease would be potentially deadly.
He said no one in the Obama administration has the lead for protecting the nation against a bioterrorism attack, the AP reported.
—–
Blood Glucose Level Affects Decision Making: Study
Blood glucose levels affect a person's decisions about present and future rewards, says a new study.
Participants were asked a series of questions about whether they'd prefer to receive a certain sum of money tomorrow or a larger amount at a later date. The questions were asked before and after drinking either a regular soda or a diet soda with an artificial sweetener, United Press International reported.
Those who drank a regular soda and had a higher blood glucose level were more likely to decide to receive a larger amount of money at a later date, while those who drank a diet soda and had a lower blood glucose level tended to take the smaller amount of money immediately.
The University of South Dakota researchers said their findings suggest that higher levels of blood glucose are associated with more future-oriented decisions, UPI reported.
The study appears in the journal Psychological Science.
​