Health Highlights: Jan. 24, 2011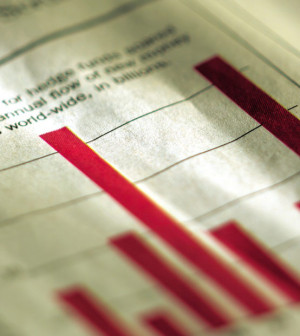 Here are some of the latest health and medical news developments, compiled by the editors of HealthDay:
Gene Promotes Spread of Cancer: Study
Scientists who discovered a gene that helps promote the spread of cancer within the body say blocking the gene would keep cancer confined to the original site.
The WWP2 gene is linked to the breakdown of an inhibitor (Smad7) that normally keeps cells in check. Experiments with tissue cultures showed that cancer progresses quickly and spreads when Smad7 is not present, said the team at the University of East Anglia in the U.K. They also found that blocking WWP2 prevented the spread of cancer, BBC News reported.
The study appears in in the journal Oncogene.
"I think we're really onto something important if we can put a wall around a cancer and lock it in place," said study leader Dr. Andrew Chantry, BBC News reported. "This discovery could lead to the development of a new generation of drugs within the decade that could be used to stop the aggressive spread of most forms of the disease."
While the study does improve understanding of cancer, the research is still in the laboratory stage, noted Cancer Research UK.
—–
U.S. Government Recovers $2.5 Billion in Health Fraud Cases
Thanks to whistle-blowers and a renewed U.S. government effort, a record-breaking $2.5 billion from health care fraud cases was recovered in the budget year that ended in September.
The amount of money won in cases under the False Claims Act was announced Monday by Health and Human Services Secretary Kathleen Sebelius. It's expected that the increased efforts will save an additional $4.9 billion in fraud and abuse over the next 10 years. The money will be put back into Medicare, USA Today reported.
More than half of the money recovered last year came from drug companies, including settlements for illegal marketing of drugs. The government also said that whistle-blowers received about $300 million in 2010 for alerting officials about fraud they witnessed in the workplace.
"Our aggressive pursuit of health care fraud has resulted in the largest recovery of taxpayer dollars in the history of the Justice Department," Thomas Perrelli, associated attorney general, said in a statement to USA Today.
——
Fitness Guru Jack LaLanne Dies
American health and fitness advocate Jack LaLanne died Sunday in his California home. The cause was respiratory failure due to pneumonia. He was 96.
After developing an interest in fitness in his teens, LaLanne spent the next eight decades encouraging Americans to exercise and eat a healthy diet, the Associated Press reported.
"I have not only lost my husband and a great American icon, but the best friend and most loving partner anyone could ever hope for," Elaine LaLanne, Jack's wife of 51 years, said in a written statement.
"He was amazing," former "Price is Right" host Bob Barker told the AP. He said LaLanne's encouragement helped him start a regular exercise regimen.
"He never lost enthusiasm for life and physical fitness," Barker said. "I saw him in about 2007 and he still looked remarkably good. He still looked like the same enthusiastic guy he always was."
—–
Heart Doctor Group Assists Federal Investigation Into Defibrillator Use
The Heart Rhythm Society is providing expertise to Justice Department officials investigating the use of implanted defibrillators.
A spokeswoman for the group, the leading professional organization for doctors who implant defibrillators, declined to provide any further details, the Associated Press reported.
Defibrillators deliver electrical shocks to correct dangerous heart rhythm problems.
An article published two weeks ago in the Journal of the American Medical Association suggested that one in five heart defibrillators may be implanted for questionable reasons, the AP reported.
The devices are not recommended for patients with short life expectancies or for those who have recently suffered a heart attack or undergone bypass surgery. However, these patients and others outside the recommended guidelines account for one-fifth of people who receive defibrillators, according to the journal article.
—–
FDA Considering Reclassifying Electroshock Devices
The U.S. Food and Drug Administration is considering whether to lower the risk classification of electroshock devices.
Experts say electroshock therapy can help people with major depression and other mental illnesses, and the American Psychiatric Association and other leading specialists want the FDA to downgrade electroshock devices from a high-risk category to medium risk, The New York Times reported.
An FDA advisory panel is scheduled to meet this week to discuss the issue. The agency will make a formal decision later this year.
The two U.S. manufacturers of electroshock devices have been asked to submit all safety and effectiveness data as part of an FDA review to be released before the advisory committee meeting begins Thursday, the The Times reported.
Electroshock can cause brain damage and memory loss that outweigh its short-term benefits, say opponents.
"It's all trial and error — it's all experimental," Vera Hassner Sharay, president of the New York-based advocacy group Alliance for Human Research Protection, told The Times. "All the years it's been controversial and there have not been clinical trials. Why not?"
—–
​