Health Highlights: Jan. 15, 2013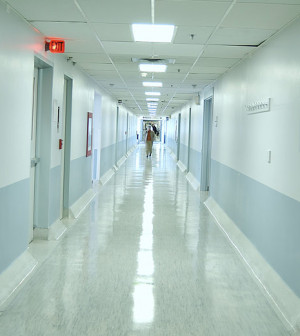 Here are some of the latest health and medical news developments, compiled by the editors of HealthDay:
Bikini Waxing Credited With Decline in Pubic Lice
The rising popularity of bikini waxing may be the reason why the number of people with pubic lice is declining, according to experts.
Bikini waxing — which involves clipping, waxing and shaving the groin area — destroys the most favorable habitat of pubic lice, Bloomberg News reported.
More than 80 percent of U.S. college students remove all or some of their pubic hair, a trend that's increasing in western nations. The main sexual health clinic in Sydney, Australia hasn't treated a woman with public lice since 2008, and male cases have fallen about 80 percent in the last decade.
"It used to be extremely common; it's now rarely seen," said Basil Donovan, head of sexual health at the University of New South Wales's Kirby Institute and a doctor at the Sydney Sexual Health Centre, Bloomberg reported. "Without doubt, it's better grooming."
Pubic lice are typically treated with topical insecticides.
—–
Armstrong Says He Doped Before Cancer Diagnosis: Source
In his interview with Oprah Winfrey, disgraced American cyclist Lance Armstrong admitted that he began using performance-enhancing drugs in the mid-1990s, before he was diagnosed with cancer.
That's what a person familiar with the interview told USA Today. The anonymous source also said that Armstrong intended to make a general confession about his doping to Winfrey, but without going into great detail.
The interview was taped Monday and will be aired Thursday night.
The source also revealed that Armstrong and his representatives have had discussions with the U.S. Anti-Doping Agency about a meeting in which Armstrong would be expected to "answer every question, give over records, telephone calls, test results, everything," USA Today reported.
—–
FDA Sends Warning Letter to Medical Device Maker
Problems with manufacturing and quality control at a California plant where medical device maker St. Jude Medical makes implantable heart defibrillators are outlined in a warning letter sent to the company by the U.S. Food and Drug Administration.
The company said it is working to correct the problems at the plant. The FDA will not approve any new product lines at the plant until the problems are corrected, but is not asking St. Jude to recall any products, the Associated Press reported.
The company also said that it was allowed to continue making and shipping products from the plant.
During an October examination of the plant, FDA inspectors identified inconsistencies in the production and documentation of defibrillators, which are implanted in the chest to correct heart rhythm problems, the AP reported.
—–
Many People Use Internet to Seek Diagnosis
A new survey finds that about 35 percent of American adults say they have used the Internet in an effort to determine what type of medical condition they or someone else may have.
The rate of attempted online diagnosis is 59 percent among adults who use the Internet to get any kind of health information, according the Pew Research Center telephone poll of more than 3,000 people, USA Today reported.
The results suggest that the Internet is the starting point for many people with medical questions or concerns.
"People are using the information they find to decide whether to see a doctor," lead researcher Susannah Fox told USA Today.
She noted that most did see a doctor, and only one-third ended up handling the problem on their own.
The survey did not ask participants whether the problems they tried to diagnose online were serious or not, and did not look at whether using the Internet to attempt a diagnosis was good or bad for health and peace of mind, USA Today reported.
—–
​