Health Highlights: Jan. 14, 2010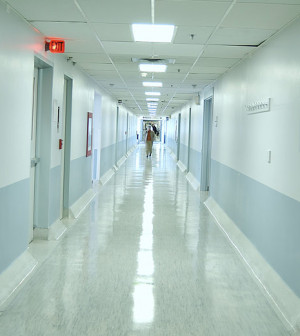 Here are some of the latest health and medical news developments, compiled by the editors of HealthDay:
Parenthood Linked With Lower Blood Pressure: Study
Parents have lower blood pressure than adults without children, says a U.S. study.
It included 198 participants, ages 20 to 68, who wore portable monitors that took blood pressure readings three times an hour, 24 hours a day, USA Today reported.
"Women were driving the effect. Women with children had the lowest blood pressure, and women without had the highest," said study co-author Julianne Holt-Lunstad, a psychologist at Brigham Young University in Provo, Utah.
The study, which appears in the journal Annals of Behavioral Medicine, found no differences between parents with children under age 2, parents with teens and parents with children over 18 years old.
That finding suggests that blood pressure readings indicate "something about the people who choose to be parents, rather than the day-to-day experience of being a parent," Thomas Kamarck, a professor of psychology and psychiatry at the University of Pittsburgh, told USA Today. He wasn't involved in the study.
—–
Adenovirus 14 Outbreaks More Common Among Civilians: Report
Based on an analysis of an outbreak in Alaska, U.S. researchers advise that adenovirus 14 (Ad14) should "be considered in the differential diagnosis for patients with community-acquired pneumonia, particularly when unexplained clusters of severe respiratory infections are detected."
Prior to 2003, outbreaks of Ad14 respiratory infections in the United States typically occurred among military recruits, the researchers noted. But there have been increasing numbers of outbreaks of severe and sometimes fatal Ad14 infection among civilians.
The new study looked at an outbreak of community-acquired Ad14 in a remote community on Prince of Wales Island, Alaska. Those most likely to become infected included Alaska Natives (61 percent), males (70 percent), and people with underling pulmonary disease (44 percent). Patients over age 65 were five times more likely to be hospitalized than younger patients.
The study appears in Friday's Morbidity and Mortality Weekly Report, published by the U.S. Centers for Disease Control and Prevention.
—–
HappyTot, HappyBaby Meals Recalled
A packaging defect that could cause bacterial contamination has prompted a recall of certain HappyTot and HappyBaby pouch meals.
Nurture Inc. has received one report of swollen and leaking pouches, which could indicate contamination. No illnesses have been reported, according to the Associated Press.
The recall includes HappyTot Stage 4 and HappyBaby Stage 1 and Stage 2 pouch meals with date codes expiring between October 2010 and January 2011. The recalled meals, which were sold across the United States, should not be consumed, the U.S. Food and Drug Administration said.
For more information, consumers can call 212-374-2779, the AP reported.
—–
Drug Patent Settlements Increasing: FTC
Patent settlements between brand name and generic drug makers that cost U.S. consumers $3.5 billion a year are on the rise, according to the Federal Trade Commission.
The number of "pay-to-delay" settlements increased to 19 in 2009, from 16 in 2008 and 14 in 2007, said the agency, the Associated Press reported. In these settlements, a brand name drug maker pays a generic competitor to keep its cheaper version of a drug off the market.
The FTC wants a ban on such settlements included in the health care reform bill being negotiated by Congress, the AP reported.
​