Health Highlights: Jan. 13, 2010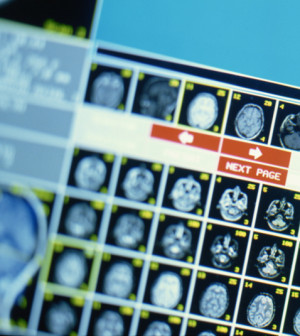 Here are some of the latest health and medical news developments, compiled by the editors of HealthDay:
Drug Patent Settlements Increasing: FTC
Patent settlements between brand name and generic drug makers that cost U.S. consumers $3.5 billion a year are on the rise, according to the Federal Trade Commission.
The number of "pay-to-delay" settlements increased to 19 in 2009, from 16 in 2008 and 14 in 2007, said the agency, the Associated Press reported. In these settlements, a brand name drug maker pays a generic competitor to keep its cheaper version of a drug off the market.
The FTC wants a ban on such settlements included in the health care reform bill being negotiated by Congress, the AP reported.
—–
Traffic Pollution Harms Lungs, Heart: Study
Traffic pollution has a major impact on lung and heart health, says a report to be released Wednesday by the nonprofit Health Effects Institute in Boston.
Researchers analyzed 700 international studies and found "evidence of a causal relationship" (but not proof of one) between vehicle pollution and impaired lung function and accelerated hardening of the arteries, The New York Times reported.
The authors of the review also said there was "strong evidence" that exposure to traffic pollution helped trigger heart rate variations and other heart problems that result in deaths.
The researchers said the most serious health effects occur in people who live within 300 to 500 meters of major roads and highways, which is the case for 30 percent to 45 percent of the population of North America, the Times reported.
—–
FDA Warns Drug Companies About Promotional Materials
Several drug companies have been warned by the U.S. Food and Drug Administration that their promotional materials overstate the effectiveness of their medicines or fail to mention potential risks.
Letters sent to the companies were posted on the FDA Web site Tuesday, Dow Jones Newswires reported. The letters, sent from December 2009 through Jan. 7 of this year, warn the companies to stop distributing the misleading materials.
Among the specific concerns cited by the FDA, according to Dow Jones:
Representatives of Amylin Pharmaceuticals and Eli Lilly exaggerated the ability of the diabetes drug Byetta to help patients lose weight.
A print ad for Eli Lilly's antidepressant Cymbalta "fails to communicate any risk information in the main part of the ad," even though the drug is associated with a number of risks, including potential thoughts of suicide.
A pocket-dosing card for Treanda, a non-Hodgkin's lymphoma treatment marketed by Cephalon, includes an "extremely limited risk presentation." The drug may cause fatal allergic reactions or pneumonia.
—–
U.S. Senator Seeks Cadmium Ban in Children's Toys, Jewelry
Details of legislation to outlaw the toxic heavy metal cadmium in children's jewelry and toys are expected to be released Wednesday by New York Democratic Senator Charles E. Schumer.
"There is enough evidence about how dangerous this metal is that we must take action immediately so no more children are put in harm's way," Schumer said, the Associated Press reported. "It's time to get this toxic metal out of children's jewelry and toys and keep it out."
Schumer's is the first specific legislative action proposed by a member of Congress in the wake of an AP investigation that found high levels of cadmium in Chinese-made children's jewelry sold in the United States.
Cadium, a known carcinogen, may also hinder brain development in young children, according to recent research, the AP said.
In 2008, Congress passed a law that barred the use of lead in products for children under 12 years old. In response, some Chinese manufacturers started using cadmium, the AP reported.
A number of major retail chains have cleared their stores' shelves of several items cited in the AP investigation.
​