Health Highlights: Jan. 12, 2010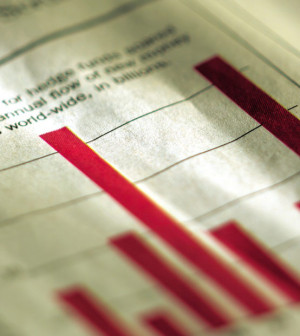 Here are some of the latest health and medical news developments, compiled by the editors of HealthDay:
Handling of Swine Flu Pandemic Will Be Reviewed: WHO
In response to growing criticism about how the swine flu pandemic was handled, the World Health Organization said Tuesday it will conduct an independent review.
Some critics have labeled the outbreak a "false pandemic" and claim pressure from drug makers influenced how it was managed, Agence France Presse reported.
"We expect and indeed welcome criticism and a chance to discuss it," WHO spokeswoman Fadela Chaib told journalists. "In the future we will do an evaluation of our work with outside experts in order to assess the work of WHO in the management of the pandemic influenza H1N1."
The review may not begin until the swine flu outbreak is believed to be over, which could take months or even years, AFP reported.
—–
New Web Site Explains FDA Operations
As part of its efforts to appear more accessible, the U.S. Food and Drug Administration has introduced a new Web site that explains the agency's operations to consumers.
The "FDA Basics" Web site features short videos and conversations with FDA officials, the Associated Press reported.
Because it handles large amounts of proprietary information from drug, medical device and food companies, the FDA has long operated under strict confidentiality rules.
But this has led to criticism that the agency is too slow to disclose drug safety issues, the AP reported.
—–
Medical Marijuana Bill Passed in New Jersey
Under a measure approved Monday by the New Jersey Legislature, patients with chronic illnesses would be allowed to use marijuana to cope with their conditions.
If it becomes law, New Jersey would become the 14th state in the nation to allow patients with severe illnesses, such as AIDS, cancer and multiple sclerosis, access to marijuana grown and distributed through state-monitored dispensaries, The New York Times reported.
The measure was passed by the General Assembly and State Senate on the final day of the legislative session. Gov. Jon S. Corzine has pledged to sign the measure into law before he leaves office next Tuesday.
Within nine months, patients with a prescription for marijuana should be able to obtain the drug at one of six locations, according to supporters, The Times reported.
—–
Chinese-Made Children's Jewelry Pulled From Wal-Mart Stores
Wal-Mart stores have been told to clear their shelves of Chinese-made children's jewelry that may contain the toxic chemical cadmium, which is known to cause cancer and can hinder children's brain development.
The retail giant took the action after an Associated Press investigation revealed that some Chinese manufacturers have been using cadmium in place of lead. U.S. law forbids the use of lead in children's toys and jewelry, but cadmium is even more dangerous.
The findings are "troubling," said Wal-Mart spokeswoman Melissa Hill, who added that the company had a special responsibility "to take swift action, and we are doing so."
Cadmium appeals to Chinese manufacturers because it's cheap and easy to work with, the AP reported.
U.S. lawmakers were angry to hear that cadmium was found in children's jewelry.
"Parents will be outraged to learn certain jewelry makers overseas thought they could pull a fast one at the expense of our kids' safety," said Democratic Sen. Mark Pryor of Arkansas, who has pushed for more stringent regulation of children's products, the AP reported.
—–
Pavement Sealant Chemicals Tracked Indoors: Study
Toxic chemicals from a substance used to seal pavement, driveways and parking lots across the United States get tracked into homes and may pose a potential health threat.
Coal tar sealant — a waste product of steel manufacturing that's a known carcinogen — slowly wears off and is carried into homes on the shoes of residents, say U.S. Geological Survey scientists, MSNBC reported.
The researchers found that house dust contained high levels of chemicals used in the sealant. They said their findings raise concerns about the use of coal tar as a sealant.
"This is the kind of thing where, when you give a presentation, people's eyes get big — even scientists'," said Barbara Mahler, a hydrologist who directed the research, MSNBC said.
The study was published Monday in the journal Environmental Science & Technology.
—–
Why People Are Happier on Weekends
People are happier on weekends for two main reasons, say U.S. researchers.
"Why weekends are better are the two factors of autonomy and relatedness," said study co-author Richard Ryan, a psychologist at the University of Rochester in New York, USA Today reported.
"There's more connection with other people and more self-direction. Wherever you don't have autonomy or don't feel relatedness, your well-being will be lower," Ryan explained.
The study included 74 adults, ages 18 to 62, who worked at least 30 hours a week. For three weeks, they were randomly asked three times a day about how they were feeling. All the participants felt better emotionally and physically from Friday evening through Sunday afternoon, regardless of gender, age, education, marital status, salary or how many hours they work, USA Today reported.
The study was published in the Journal of Social and Clinical Psychology.
​