Health Highlights: Feb. 9, 2010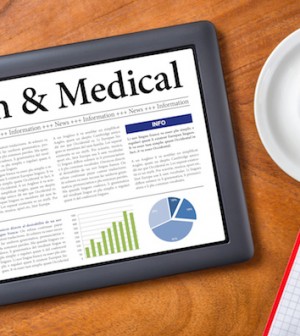 Here are some of the latest health and medical news developments, compiled by the editors of HealthDay:
First Double Hand Transplant Patient Out of Hospital
A man who received the first double hand transplant in the United States was released from the hospital Monday after doctors treated a rash that indicated the patient might be rejecting the new hands.
Jeff Kepner, 58, received his new hands at the University of Pittsburgh Medical Center in May 2009 and went home in October. However, he developed a rash on both hands and was hospitalized last week, the Associated Press reported.
The rash went away after doctors treated Kepner's rash with immune-suppressing ointment.
Kepner lost his hands and feet a decade ago to bacterial infection. The new hands came from a 23-year-old male, the AP reported.
—–
HHS Secretary Challenges Health Insurer's Rate Increases
The Obama administration wants a California health insurer to explain why it's raising rates for about 800,000 individual policyholders by as much as 39 percent.
In a letter to Anthem Blue Cross of California, Health and Human Services Secretary Kathleen Sebelius said the company has a "responsibility to provide a detailed justification for these rate increases to the public," the Washington Post reported.
As part of that explanation, Anthem should tell policyholders what share of their premiums is going toward profits, Sebelius said. She noted that profits for Anthem's corporate parent, WellPoint, rose to $2.9 billion in the fourth quarter of 2009.
"These extraordinary [rate] increases are up to 15 times faster than inflation and threaten to make health care unaffordable for hundreds of thousands of Californians, many of whom are already struggling to make ends meet in a difficult economy," Sebelius wrote.
California insurance commissioner Steve Poizner has said his department is investigating the rate increases, the Post reported.
—–
White House Targets Childhood Obesity
The federal government's fight against childhood obesity was officially launched Tuesday as President Obama signed a memo telling several federal agencies to work together on the effort.
Obama also order the creation of a task force to fight childhood obesity, which he called "one of the most urgent health issues that we face in this country," the Los Angeles Times reported.
The program also includes a national public awareness campaign spearheaded by the First Lady. In an interview on ABC News' "Good Morning America," Michelle Obama said she wants to promote healthier lifestyle habits.
"The question is how do we help people balance that out so that they're not facing life-threatening preventable illnesses so they're enjoying their food, they're eating their vegetables, they're doing their running and walking and playing but still have time to get a good fun meal in once in a while," she said in the interview, the Times reported.
—–
New Guidelines Coming on Use of Newborn Blood Samples
U.S. government advisers say new national recommendations that will give parents more information and more say on the use of blood samples taken from newborns should be available by spring.
The heel-prick blood spots taken from all newborns are tested for a wide range of diseases. But often, the blood spots are kept and used for research without the parents' consent, the Associated Press reported.
This has created a backlash in some states. For example, a lawsuit by Texas parents upset about what they call secret DNA warehousing has the state ready to discard blood samples from more than 5 million infants.
"It's a critical thing that we take action," because distrust about the use of leftover blood spots threatens public confidence in the newborn screening program, federal government advisory board member Sharon Terry, of the nonprofit Genetic Alliance, told the AP.
"The sunshine on the information — educating parents — is the way lesser threat. Done well and done right, there will be enormous benefit overall to the system," she said.
—–
Poor-Quality Malaria Pills Worry Experts
Poor-quality malaria pills sold in three African countries threaten to increase drug resistance and reduce the effectiveness of the medicines, according to a U.S. government-funded study.
Researchers found between 16 percent and 40 percent of artemisinin-based drugs sold in Madagascar, Senegal and Uganda failed quality testing mainly because they had impurities or didn't contain enough active ingredient, the Associated Press reported.
"This is a disturbing trend that came to light," said Patrick Lukulay, director of a nongovernmental U.S. Pharmacopeia program that's funded by the U.S. government.
Artemisinin-based drugs are the only affordable treatment for malaria. Other drugs are no longer effective because the parasites that cause malaria have developed resistance to the drugs. There is nothing to replace artemisinin-based drugs if they cease being effective, the AP reported.
That could lead to more deaths from malaria, which now kills one million people worldwide each year.
​