Health Highlights: Feb. 8, 2010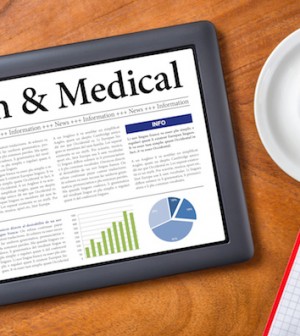 Here are some of the latest health and medical news developments, compiled by the editors of HealthDay:
FDA Wants Realistic Serving Sizes on Food Packaging
Calorie counts and other vital nutrition information should be posted on the front of food packages, and the serving sizes should reflect how much people actually eat, says the U.S. Food and Drug Administration.
The FDA wants to make the changes because official serving sizes on many packaged foods are too small, which means the calorie counts that go with them are often misleading, The New York Times reported.
Giving people accurate servings sizes and calories counts may convince them to go easy on foods like chips, ice cream, breakfast cereals and cookies.
"If you put on a meaningful portion size, it would scare a lot of people. They would see, 'I'm going to get 300 calories from that, or 500 calories'," Barry Popkin, a nutrition professor at the University of North Carolina, told The Times.
—–
Exercise Protects Against Painful Gallstones: Study
People who get plenty of exercise are far less likely than couch potatoes to suffer painful gallstones, says a British study.
The University of East Anglia researchers analyzed data from 25,000 men and women and found that those with the highest levels of physical activity had a 70 percent reduced risk of gallstone symptoms and complaints, BBC News reported.
The study authors also calculated that about 17 percent of gallstones that require medical treatment could be prevented if everyone increased the amount of exercise they do by one level.
Exercise may help lower painful gallstone risk by reducing overall cholesterol levels in the bile, boosting levels of "good" cholesterol and improving movement through the gut, said the researchers, BBC News reported.
The study appears in the European Journal of Gastroenterology and Hepatology.
—–
Medicines Tossed in Trash End Up in Water: Study
Unused or expired medications that are thrown in the trash can still end up in drinking water, according to a study by the Maine Department of Environmental Protection.
It found minute amounts of discarded drugs in water at three landfills in the state, the Associated Press reported. This landfill water, called leachate, eventually ends up in rivers. Many communities across the United States draw their drinking water from rivers.
Maine lawmakers are currently considering a bill that would force drug makers to create and pay for a program to collect unused prescription and over-the-counter drugs from consumers and dispose of them.
"People need a way to properly dispose of their drugs, and they're not getting it right now," Mark Hyland, director of the state Department of Environmental Quality's Bureau of Remediation and Waste Management, told the AP.
Maine is among more than a half a dozen states considering a "take-back" bill for medications. The Maine bill has won committee support and awaits further action. If enacted, it would be the first of its kind in the United States.
The bill is opposed by the drug industry lobby group, the Pharmaceutical Research and Manufacturers of America, the AP reported.
—–
U.S. Government to Forbid Unhealthy Foods in Schools
Legislation banning candy and sugary beverages from schools will soon be introduced by the Obama administration.
Any vending machines that remain in schools would have to be "filled with nutritious offerings to make the healthy choice the easy choice for our nation's children," according to an excerpt of a speech to be delivered Monday by Agriculture Secretary Tom Vilsack, The New York Times reported.
While the bill would require that all foods offered in schools comply with strict new nutritional guidelines, bake sales, parties and other occasional offerings of sweets would be allowed.
The legislation has the support of the National PTA and a number of health and medical advocacy groups, but some local school officials are lukewarm about this type of federal control.
"Our feeling is that school boards are acutely aware of the importance of ensuring that children have access to healthy and nutritious food," Lucy Gettman, of the National School Boards Association, told The Times.
—–
Obama Invites Republicans to Televised Health Care Meeting
A half-day bipartisan health care session at the White House scheduled for Feb. 25 will be televised, President Obama said Sunday in an interview during a Super Bowl pre-game show.
"I want to come back and have a large meeting, Republicans and Democrats, to go through systematically all the best ideas that are out there and move it forward," Obama said in the CBS interview from the White House Library, The New York Times reported.
The move is an attempt to break a political impasse over health care reform.
The President invited Republicans to bring their ideas on how to lower the cost of health insurance and expand coverage to more than 30 million uninsured people. Republican leaders said they welcomed the opportunity.
White House aides say the meeting is part of a strategy to increase efforts to engage Congressional Republicans in policy negotiations and put their proposals under more scrutiny, The Times reported.
​