Health Highlights: Feb. 5, 2020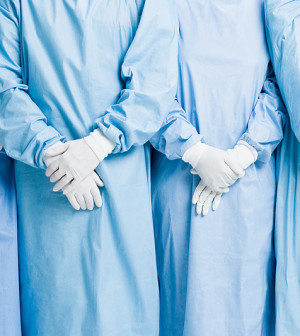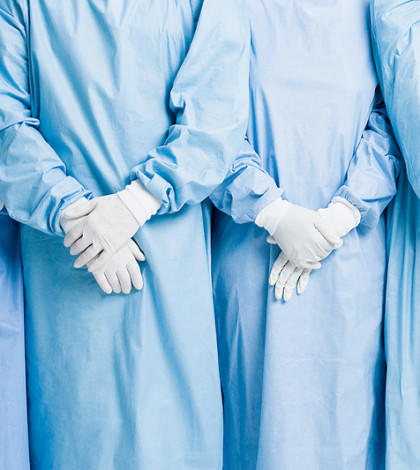 Here are some of the latest health and medical news developments, compiled by the editors of HealthDay:
Shannen Doherty Battling Stage 4 Breast Cancer
Actress Shannen Doherty said Tuesday that she has recurrent breast cancer that's progressed to stage 4.
"I definitely have days where I say, 'Why me?' And then I go, 'Well, why not me? Who else? Who else besides me deserves this?' None of us do," she said on "Good Morning America," the Associated Press reported.
"I don't think I've processed it," she added. "It's a bitter pill to swallow in a lot of ways."
Doherty, 48, first revealed she had breast cancer in 2015 and provided updates about her battle with the disease and its remission on social media, the AP reported.
—–
Rush Limbaugh Has Advanced Lung Cancer
Rush Limbaugh revealed Monday that he has advanced lung cancer.
On his live show, the 69-year-old conservative radio talk show host said he'd experienced some shortness of breath but did not have any symptoms at the moment, The New York Times reported.
He said he would continue working but would be absent from the show for a couple of days to have tests and to develop a treatment plan, The Times reported.
Limbaugh said he first felt something was wrong on Jan. 12 and the diagnosis of lung cancer was confirmed on Jan. 20, The Times reported.
—–
Flavonols Linked to Lower Alzheimer's Risk
Food compounds called flavonols appear to be associated with a lower risk of Alzheimer's disease, a new study suggests.
Flavonols are found in most fruits and vegetables and are known to have antioxidant and anti-inflammatory effects. Research in animals suggests flavonols may improve memory and learning, The New York Times reported.
This study included 921 men and women, average age 81, who did not have dementia and provided details about their diet. During an average follow-up of six years, 220 of the participants developed Alzheimer's disease.
After controlling for a number of factors, the researchers concluded that those with the highest flavonol intake had a 48% lower risk of Alzheimer's disease than those with the lowest intake, The Times reported.
The study was published Monday in the journal Neurology.
Flavonols are available as supplements, but foods are a better source, said lead author Dr. Thomas Holland, a professor of medicine at Rush Medical College in Chicago.
"You get a broader intake of vitamins, minerals and bioactives in food than in the supplements," he told The Times.
—–
HIV Vaccine Ineffective, Clinical Trial Halted
A clinical trial for an HIV vaccine has been halted after it was concluded that it did not prevent infection with the AIDS-causing virus, the U.S. National Institute of Allergy and Infectious Diseases (NIAID) said Monday.
The agency sponsored the trial, which was being conducted in South Africa, CNN reported.
"An HIV vaccine is essential to end the global pandemic, and we hoped this vaccine candidate would work. Regrettably, it does not," Dr. Anthony Fauci, NIAID director, said in a statement.
"Research continues on other approaches to a safe and effective HIV vaccine, which I still believe can be achieved," he added.
The announcement that the HIV vaccine clinical trial has been stopped is a "deep disappointment," said a news release from the Global HIV Vaccine Enterprise, a group formed to spur efforts to develop an HIV vaccine, CNN reported.
"Whilst this is a significant setback for the field, we need to continue the quest for a preventive vaccine. The rates of HIV infection, which continue unabated in this region, should spur greater urgency, global attention and investment to the quest," Linda-Gail Bekker, immediate past president of the International AIDS Society, said in a statement.
—–
Experimental Antiviral Drug to be Tested Against New Coronavirus
A clinical trial to test an experimental antiviral drug's effectiveness against the new coronavirus will be conducted in China as it battles a coronavirus outbreak there.
The drug Remdesivir — created to fight infectious diseases such as Ebola and SARS — will be tested by a medical team from Beijing-based China-Japan Friendship Hospital, a hospital spokeswoman told Bloomberg News.
The trial will be conduced in the central Chinese city of Wuhan, the epicenter of the outbreak that's sickened more than 20,438 people and killed more than 425 in China.
Researchers will recruit up to 270 patients with mild and moderate pneumonia caused by the virus, according to Chinese news outlet The Paper, Bloomberg News reported.
Remdesivir is not approved for use by any drug regulator in the world, but is being given to patients infected with the new coronavirus because there are no approved treatments, drug maker Gilead said in a statement, Bloomberg News reported.
The company said it's working with Chinese health officials to organize the clinical trial to determine its effectiveness and safety of the drug in patients infected with the new coronavirus.
The HIV medication Kaletra has also been recommended by China's health regulator as an antiviral treatment for the new coronavirus, and clinical trials of that drug are also being arranged, according to The Paper, Bloomberg News reported.
Drug companies and Chinese authorities are racing to develop new treatments and vaccines to fight the new coronavirus.
On Monday, officials reported three more cases of the new coronavirus in California, bringing the total in the United States to 11.
Worldwide, there are now coronavirus cases in at least 23 countries outside China, according to the World Health Organization. Two deaths outside China have been reported, in the Philippines and Hong Kong.
​