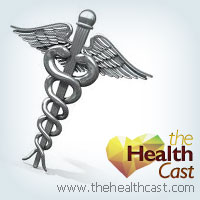 Here are some of the latest health and medical news developments, compiled by the editors of HealthDay:
Actor Philip Seymour Hoffman Dead at 46
Actor Philip Seymour Hoffman, 46, died Sunday from an apparent drug overdose.
Hoffman was found in a Greenwich Village apartment by a friend who went to check on the actor because he was unable to reach him, The New York Times reported.
A law enforcement official said Hoffman was found with a syringe in his left arm, along with at least two plastic envelopes that contained what appeared to be heroin. Five empty plastic envelopes were found in a garbage can.
Hoffman had long struggled with addiction. Last year, he spent about 10 days in a rehabilitation program after a dependence of prescription pills led him to begin using heroin again, The Times reported.
—–
Cancer Cases Will Rise to 22 Million a Year: Report
There will be 22 million new cases of cancer worldwide every year within the next two decades, according to an International Agency for Research on Cancer report released Monday.
The cancer arm of the World Health Organization said there were about 14 million new cases of cancer in 2012, but forecast that the annual number of new cases would rise sharply due to an aging global population and more cancers in developing nations, the Associated Press reported.
Currently, more than 60 percent of the world's cancer cases occur in Africa, Asia, Central and South America, and the leading causes of cancer death in 2012 were cancers of the lung, live and stomach, according to IARC.
The agency said nations need to find ways to promote healthier lifestyles, including reducing people's intake of alcohol and sugary drinks, the AP reported.
Copyright © 2022 HealthDay. All rights reserved.